New Micro BRUSH-Pad from meiko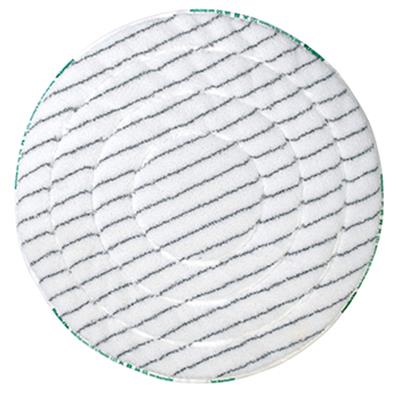 With the new Micro BRUSH-Pad, meiko offers an effective solution for floor cleaning: even on highly textured and uneven floors, as well as joints and indentations, it removes tough, stubborn dirt. At the same time, it features a high water-absorption capacity and requires only small amounts of cleaning chemicals. The Micro BRUSH-Pad is therefore ideally suited to sustainable basic, interval and maintenance cleaning.
The bristles penetrate deeply into the surface structure and completely prise out the dirt. The cleaning is so thorough that the anti-slip properties of safety tiles, for example, are restored. With the help of the automatic suction system, the dirt does not settle on the Micro BRUSH-Pad but is removed directly. The Micro BRUSH Pad can be used on PVC, hard and stone floors as well as on all safety floors.
The Micro BRUSH Pad is efficient and cost-effective. It retains its high cleaning power over large areas, requires few cleaning chemicals and is extremely hardwearing. Compared to other pads, such as the Melamine Powerpad, it is significantly more durable. It is easy to wash by hand or machine at up to 40o C.
Professional cleaning made in Germany
meiko Textil GmbH is one of the leading German companies in the field of professional cleaning.
Through continuous development and improvements, the family firm guarantees its customers modern, intelligent and time-saving solutions for the cleaning of commercial and public facilities, hospitals, retirement homes, restaurants and hotels as well as for industrial cleaning.
A significant portion of the product portfolio is manufactured in Germany. This guarantees not only quality, but also allows the company to regularly check the material and cost and to adapt it ecologically and economically.
meiko is a Perick Management GmbH company.