Metalstik: Metal Handles for Brooms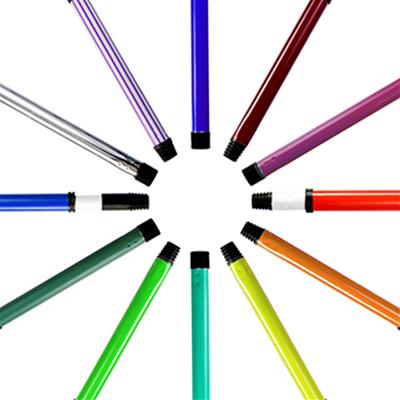 Since 1983, Metalstik of Italy has been producing fixed and telescopic metal handles for brooms which are exported to nearly 100 countries worldwide.
Metalstik's technical knowledge and extensive experience allows for the flexibility needed for fast delivery and customized solutions.
Handles are available in lengths of 110, 120, 130 and 140 cm and, depending on the customers' requirement, in steel thicknesses from 0,20 to 0,40 mm.
In terms of finishes, handles can be produced in a variety of colours, with caps to suit, and with the following coatings:
Grooved plastic coating
Smooth plastic coating
Shiny plastic coating
Bicoloured coating
Chromed coating
Lacquered coating
Decorated coating
For the different regions, threads are available to suit all broom heads.

Metalstik will be glad to show you its products at this year's International Home and Houseware show in Chicago (10 to 13 March 2018) — stand N6919