Ambiente fully booked and more international than ever before: 81 percent of exhibitors come from countries other than Germany
This year's economic forecasts are only being adjusted in one direction – upwards. Private consumption is rising – both globally and in Germany. These are good conditions for five successful ordering days in Frankfurt, whether it's ethical purchases, project furnishings or trendy shopping.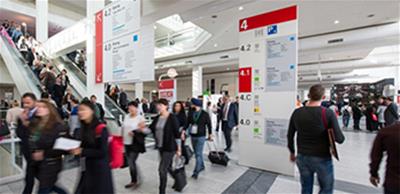 From 9 to 13 February 2018 the world's leading trade fair for consumer goods – Ambiente – will be at the centre of the international consumer goods industry. 81 percent of exhibitors (80 percent in 2017) will be coming from countries other than Germany. In all, 4,441 exhibitors from 89 countries1 will be presenting the latest trends in a space the size of 43 football fields2 (308,000 square metres, gross). "The economy is booming – and in fact has been doing so for over eight years now. All the signs are pointing towards consumption, in Germany, Europe and the entire world. The expected volatilities of the last few years have not had any impact. The global economy is continuing to head for growth, and this is clearly reflected in the internationalism of Ambiente.
Open markets and international trade are opportunities for growth and this means many people will be better off," says Detlef Braun, Member of the Executive Board of Messe Frankfurt.
For the first time exhibitors also include Namibia and San Marino. On the other hand, some countries which used to be represented by only one exhibitor are now no longer represented at all.
In the areas of Dining and Living/Giving the world's leading trade fair maps the entire spectrum of consumer goods. Last time, in early 2017, 141,000 visitors from 153 countries were able to network here. "The Show" reflects design developments in a range of specific areas, so that visitors can gain a quick and convenient overview of global consumer trends. This year Ambiente is delivering further added value and information for traders through a second Ambiente Academy in Hall 11.1. Once a year this leading global trade fair maps the entire spectrum of the three segments Living, Giving and Dining. It's a place where brands launch innovative products, designers set trends, decision-makers network with one another and traders place orders for the entire season.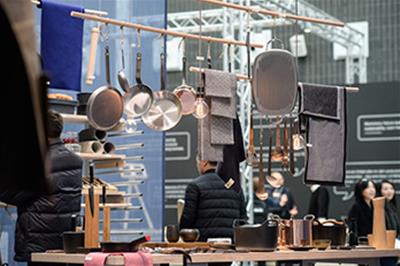 Economic development in figures
The global economic situation forms a positive framework, despite political volatilities. According to ifo economic forecasts, the German market, too, grew by 2.0 per cent in the consumer goods wholesale trade last year. For 2018 the institute foresees a 1.7 per cent increase in both sectors of the economy. Revenue developments in the consumer goods market are also seen as positive by IFH in Cologne, with expectations of excellent stability in typical Ambiente products in Germany.
Frankfurt sees Orange – Dutch design at Ambiente
The Netherlands is known for its outstanding design which is both minimalistic and experimental, both innovative and unconventional. For many years now this country – which is well known for its flat landscape, tulip fields and windmills – has been among Ambiente's top ten nations for both exhibitors and visitors. In 2018 the world's leading trade fair is putting the focus on the Netherlands as its partner country and has invited Dutch design to Frankfurt. One major contribution to the partner country programme is made, among others, by the industrial designer Robert Bronwasser. Running under the name "DO DUTCH" at Galleria 1, the presentation of the partner country, created by Bronwasser, will invite Ambiente visitors to encounter both a distinctly Dutch product culture and the thoughts of its makers. He uses consumer goods from the Netherlands, placing them in a new and surprising context and presenting them in a way that is minimalistic yet colourful. Another VIP guest at Ambiente will be Sylvie Meis. The presenter will be gaining a personal impression of the latest interior design trends at Ambiente on Monday, 12 February 2018.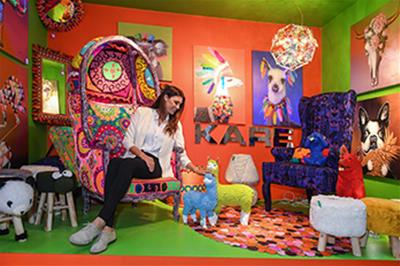 Support programme
A support programme has been specially created with a view to this year's product range, allowing visitors to gain intuitive insights into consumer trends, technical innovations and the latest designs. "The way I see it, the new special presentation From Point of Sale to Point to Experience is an ideal starting point for anyone coming to Ambiente. Situated in the foyer of Hall 4.1, the shop concept of the future gives an idea of what a shop design can and should look like today, so that customers can continually receive new incentives to keep buying – preferably in real time," says Nicolette Naumann, divisional manager at Ambiente, describing the special exhibition. Moreover, the Ambiente support programme picks up the latest topics, such as a trend presentation by bora.herke.palmisano at Galleria 1. Forward-looking trends are analysed, condensed and showcased in such a way that orders can be placed immediately. Another tool that helps to find suitable contacts, whether among visitors or exhibitors, is the new Business Matchmaking Service – already operating even in the run-up to the trade fair. The Ethical Style Guide is an important component of the support programme, drawing attention to manufacturers of sustainable and ethically manufactured consumer goods. The needs of hotels, restaurants and cruise liners for robust yet high-quality design elements and dining facilities is mapped by two subject areas: HoReCa and Contract Business. Both areas have visitors' guides with lists of suitably experienced vendors and simplified directions that take visitors to the relevant exhibitors within the exhibition centre. Further highlights can be found in the Ambiente support programme, with the promotional areas Next and Talents, the Ambiente Academy and the specially staged fashion shows.
Awarding excellence
For an event that brings together and maps innovations and trends for multiple international target groups, the awarding of outstanding achievements is a must. One particularly coveted prize at Ambiente is the German Design Award. It seeks to honour excellence in product and communication design. In addition to all this, there is the Solutions exhibition, curated and designed by the industrial designer Sebastian Bergne, in the foyer of Hall 4.0. This selection focuses entirely on clever kitchen and household gadgets. Another focal area will be an award called Plagiarius, which is given to companies that have put the most brazen products and design copies on the market during the past year. For the Kitchen Innovation Award, consumers choose the best new developments of the year in various categories, using criteria such as functionality and design. The winning products will be on display in the foyer of Halls 5.1/6.1.
Focused on lifestyle?
Discover inspirational ideas, trends, styles and personalities in the
Ambiente Blog
.
1

FKM-certified, (2017: 4,460 exhibitors from 94 countries)
2

FKM-certified, (2017: 308,000 square metres, gross)