CHINAPLAS 2017 Opens Today as a World-Class Event
With the global economy clouded by declining demand, globalization pressures and trade protectionism, the plastics and rubber industries are striving to navigate these challenges and continue their growth. The premier trade show for these sectors, CHINAPLAS 2017, throws open its doors today. The event provides a networking platform between visitors and more than 3,400 exhibitors from all over the world, presenting many innovative and new technologies. The trade fair is taking place in China Import & Export Fair Complex, Pazhou, Guangzhou, PR China, from 16-19 May, occupying a vast exhibition area of over 250,000 square metres.
A spectacular trade show focuses on technology
China's gross domestic product grew at a rate of 6.9% in the first quarter of 2017, while the Chinese Academy of Social Sciences predicts annual growth will be 6.6%. Slower economic growth has become a new normal in China. As a result, instead of relying on largely on vigorous growth as before, companies now are aiming to improve their quality and efficiency, as they transform and upgrade their enterprises for the future.
"Under this economic backdrop, it's both an opportunity and a threat for the industry at the same time," says Mr Stanley Chu, Chairman, Adsale Exhibition Services Ltd., organizer of CHINAPLAS 2017. "On one hand, Chinese products are increasingly moving toward providing added value. Vehicles, especially new-energy vehicles, as well as packaging and medical products are rapidly going high-tech. On the other hand, industries such as home appliance manufacturing have an urgent need to eliminate their excess capacities and introduce innovation. At the same time, government policies favour technological innovation and support environmental protection measures, while enterprises increase their investment in R&D and brand building. What's more," added Chu, "an increasing number of Chinese enterprises is keen on investing or setting up factories overseas. All these factors provide a favourable platform for the development of plastics and rubber industries and generate demand and opportunities for innovative technologies and smart manufacturing."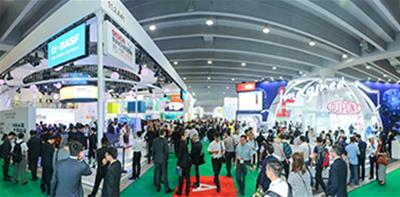 The industries are also benefiting from a huge plastics application market, supply-side structural reform, and from enterprises' strong desire to transform their business structures and upgrade their technologies. With "Greenovation for a Smart Future" as the show theme, CHINAPLAS 2017 has set "Intelligent Manufacturing  High-tech Materials  Green Solutions" as the event's main focuses. Breakthrough technologies, new materials and cost-effective processing technology and management solutions are on display throughout the many exhibition halls.
Commenting on the annual show's development over the past 30 editions, Ada Leung, General Manager of Adsale Exhibition Services Ltd., said, "We are impressed by the increasing importance attached to the Chinese market by the leading overseas technology suppliers. Meanwhile, we are also witnessing strong interest in Chinese machinery by overseas buyers." The staging of CHINAPLAS, she noted, has helped to bridge the gap between buyers and suppliers during the process of globalization. It also has accelerated the integration of technologies and trading both outside and within China, contributing to more technologically sophisticated exhibits. "CHINAPLAS 2017 has evolved from a former sourcing and trading platform for materials and machinery into an international, technology-oriented platform," Leung said.
Technology is the word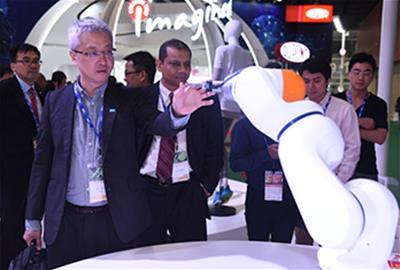 Smart factories, virtual reality (VR), artificial intelligence (AI), drones, bicycle sharing systems are just a few of the topics and keywords that have risen to popularity in the past year. What they all share is a close relationship to technology and innovation. During this second year into China's National 13th Five-Year Plan, supply-side structural reform is taking place, and it relies increasingly on modern technological progress. CHINAPLAS this year, Leung said, is providing the platform for the launch of more than 40 technologies globally or in Asia, while also showcasing a variety of cutting-edge innovations, including:
Momentive Performance Materials Inc. Silopren* LSR 4655 SL liquid silicone rubber enables designers and manufacturers of healthcare equipment to introduce advanced material features to critical applications. The proprietary product may eliminate the need for secondary lubrication processes to reduce the coefficient friction, which in turn can improve the mounting efficiency of molded parts during the assembly of devices.
Separately, the self-bonding technology offered by Momentive's Silopren* LSR 27x9 series enables the efficient one-step overmolding of silicone elastomers with thermoplastics and other selected substrates. These materials can adhere to many substrates without the need for surface treatment and without adhering to metal molds.
Toray Plastics (China) Co., Ltd. Toray's TORELINA®PPS polyphenylene sulphide offers excellent characteristics of heat resistance, dimensional stability, high strength and flame retardancy, and its superb fluidity leads to outstanding dimensional precision. These properties make it ideal for use in power control units for hybrid and electric vehicles.
NatureWorks LLC. NatureWorks is showing at CHINAPLAS a range of successful implementations of its Ingeo-brand polylactic acid bioplastic in compostable coffee pods. The technical achievements in films, rigid capsule bodies, and nonwovens, used for filtration, have opened new pathways to achieve success in both coffee platforms. It can meet the temperature requirements for both the drip and high-pressure platforms while maintaining compostability. Newly developed Ingeo 3D870 grade for industrial 3D filament, which rivals ABS heat and impact resistance, will be on display for the first time at the show.
EREMA Group. The Austrian company is demonstrating its INTAREMA TVEplus 1108 with Laserfilter, which collects contaminated plastic wastes for recycling at high efficiencies and qualities. Some 80% utilization is met in European markets.
Coperion (Nanjing) Machinery Co., Ltd. The company is introducing new involute screw elements for its high-end ZSK extruder series and its new pelletizer "SP treasure", a cost-efficient strand pelletizer exclusively tailored to the Chinese market. It ensures higher productivity, filling, dispersibility and distribution, and lower energy consumption (SEI in kWh/kg), which can contribute to cost savings.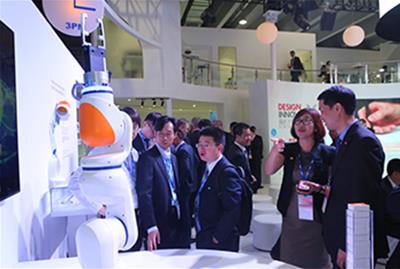 Guangdong Yizumi Precision Machinery Co., Ltd. Yizumi's DP series two-platen injection molding machines are designed for producing auto parts and household appliances. At CHINAPLAS 2017, Yizumi presents an innovative process that enables use of the MuCell foaming process and produces parts with high-quality finishes that can have glossy, matte, granular, leather or fabric looks.
Autodesk Software (China) Co., Ltd. The latest version of Moldflow products has more than 40 enhancements or improvements that help to enhance manufacturing via simulation by validating and optimizing the design of plastics parts before production.
(For more details on these and other technologies on display at the show, please visit "2017 New & Hot Technology Collection".)
Leung pointed out that CHINAPLAS 2017 offers a wide array of solutions that users crave. These leading technologies, including smart factories and solutions for saving energy and boosting efficiency, are particularly helpful for those enterprises who aim to gain an upper hand.
Special tips to explore more
In line with the technology-oriented goals of CHINAPLAS, the organizer is introducing a feature this year called "Tech Talk." Many practical solutions will be shared in open forums, including technical insights about the application of targeted nano enhancements in plastics; the application of flame-retardant, antibacterial polypropylene in the "smart home"; the present status and future development of PPS resin; system solutions to presses with Inverter+ PLC; customized solutions for industrial 3D printing (materials, technology and processes); and "8+16" management philosophy etc.
In addition, the organizer plans three Guided Technology Tour routes, with the themes of "Intelligent Manufacturing Technology", "Advanced Automation Equipment" and "High-tech and Green Materials". During these tours, experts will offer detailed explanations about the new products and technologies on display, to allow visitors to focus on their targeted exhibits in a time-efficient manner. The organizer this year is also launching "Expo Discovery", which aims to help visitors explore the "treasures" on the second and third floors, with a view to learning about some of the more novel technologies on offer.
A stellar lineup of speakers at concurrent events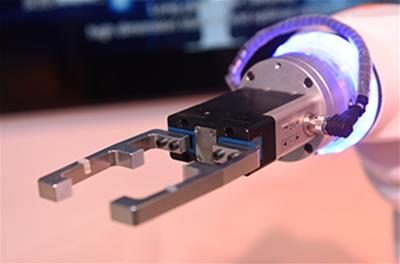 This year, Industry 4.0 continues to be the prime focus, in response to the intense interest in "smart manufacturing". The automotive, electrical and electronics, and packaging sectors have their own, industry-specific seminars at the "2nd Industry 4.0 Conference". In addition to the sharing of the "COSMO Platform" by Haier Group, one of the world's leading appliance brands, Stratasys, a leader in 3D printing, will discuss case studies that can lower packaging costs by 90% through 3D printing. Other speakers include Industry 4.0 pioneers Arburg, KraussMaffei, ENGEL, Wittmann Battenfeld GmbH and others, who will be showcasing or introducing their latest, state-of-the-art, 4.0 technologies.
The world's leading chemical company, BASF, is reprising its role as an exclusive event partner of the concurrent event "Design × Innovation" this year, with the theme of "Smarter Living". Prototypes of creative product design on smart living, including robotics and inflatable bicycle tires, are being showcased.
Meanwhile, a number of seminars are organized to uncover the latest market trends for different end user markets. These include the "3rd Medical Plastics Conference", "Seminar on Barrier Properties of Food-Contact Materials", "China Blister Technologies Summit", "Seminar on Cutting-edge Plastics Application in Consumer Electronics Industry", "Seminar on Systematic Injection Moulding Solutions for the Automotive Industry", and "Seminar on Plastics Application Solutions for New Energy Vehicles", are just some of the sessions scheduled.
Also not to be missed are 50+ technical seminars, as well as the "Plastic Beverage Bottles Recycle & Reward Activity," co-organized by CHINAPLAS and INCOM TOMRA Recycling Technology (Beijing) Co., Ltd.
Admission is not only free on the last day, but comes with a gift upon entry. The organizer will give out more than a hundred drones, VR spectacles and smart bracelets to lucky visitors.