SIBO: Research and Innovation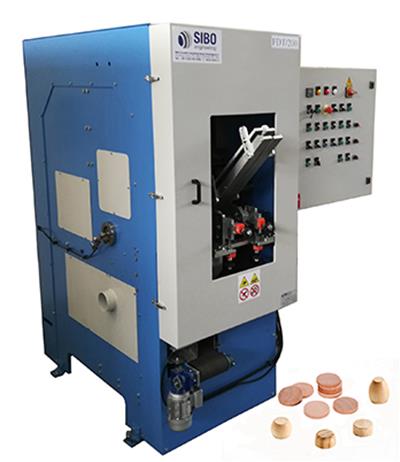 SIBO engineering's ideology can be summarized in eight simple words: "Learn from the past and design the future!" This is exactly what this company has been doing since its foundation in 1830 until today.
SIBO Engineering is designing the future of wood working machines as well as of metal finishing machines, creating prototypes starting from ideas and concepts that have been developed by Brusa Antonini's family for more than 180 years of activity and transforming them into technologically enhanced and innovative machines.
Speaking of innovation, 2019 is going to be a year full of great news in many different fields. Most of Brush Expert's readers know SIBO Engineering as one of the very few companies able to supply high quality machines for the manufacturing of paintbrush handles. Maybe few of them know that SIBO Engineering is also specialized in the manufacturing of mechanic and CNC machines for the production of knife handles and milling machines for the working of a great variety of small wooden elements. In 2019, in these particular areas, will see the light three special machines:
•
5 axis CNC milling machines complete with a special unit for the execution of the hole and the tenon on knife handles
•
Copying sanding machines for knife handles with roughing and finishing abrasive bands
•
Milling/cutting machine for the production of small wooden discs that can be used in the bottle caps industry as well as in the furniture, toys and turning brush industry
Since wood and metal are not enough for this dynamic, and always looking for challenges company, in the next few months, the range of SIBO Engineering's machines will also include a brand-new cutting machine for carbon fibre tubes and pipes.
If this company manages to conceive so many special and ad hoc solutions in so many diversified fields, imagine what can it realize in the paintbrush and brush production field, which has always been one of the biggest areas of expertise of SIBO Engineering's designers!
For more information about SIBO Engineering, please click the company name link below where you will find full contact information, web and email links.