Hayco: Designing, Developing and Manufacturing Household Consumer and Industrial Products for Customers Worldwide
Under one roof every step of the way
From first sketch to final delivery, Hayco works closely with partners to understand the complexities of their business and deliver a simple, seamless production solution. Our relationships are built on our extraordinary levels of engagement, because we know this is what it takes to truly deliver innovative solutions and manufacturing excellence.
Hayco's heritage is rooted in brush-making, making us a long-standing leader in this sector. Our product range in this area includes not only simply brooms, mops, squeegees, and other kitchen and bathroom products; we now also offer a variety of automotive and industrial cleaning brushes as well products in personal care such as power toothbrushes and beauty care brushes.
Our high-speed bristling capabilities and output volume are supported by strict product validation and testing. We continue to invest in the latest equipment from Germany and Italy to improve quality and efficiency across the board, enabling Hayco to produce more than four million household, oral, and beauty care brushes every month.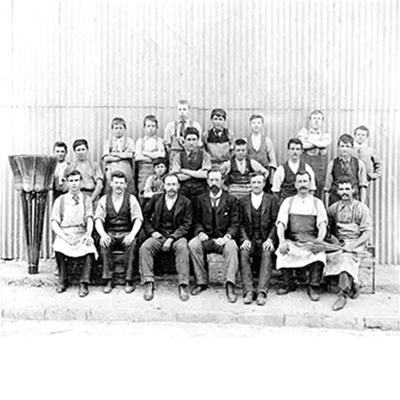 A family business with global impact
Hayco started out as a family business, and while our scale and reach have grown, we still operate and think of ourselves as a family business. Our leadership is guided by a strict moral compass. Recognising the impact of our industry on the environment, we're committed to delivering sustainable solutions—from process to packaging.
Our humble beginnings were in Australia in 1892 with William E. Hay's S. A. Brush Co. Ltd – a small cleaning-product manufacturer with a big dream. From generation to generation, the company grew and changed, until in 1983, William's grandson Donald Hay astutely observed Asia's rise as a global manufacturer.
Launched in Hong Kong, Hayco started with our speciality, brush-making, and opened an injection-molding factory with a small but focused team. From there, we've just kept growing, and today, with Christopher Hay as our chief executive, we continue to abide by the same values that united us more than 100 years ago.
A symphony of service from concept to creation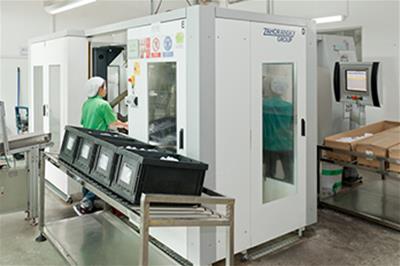 Successful manufacturing is the culmination of expertise, technology and the right people. Our design and engineering teams deliver solutions that offer more than technical acuity and a rich heritage of experience. We're focused on building products and relationships that shape lives.
1. Start by listening
Our aim is to blend both sides' design and engineering expertise – because what our customers know is just as important as what we do. This combined know-how is at the heart of our success in making exceptional consumer products. We have the capability to conduct in-house ideation, modelling, rapid prototyping and more.
2. Design every detail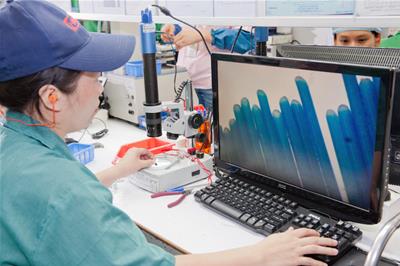 Our product developers and engineers are conceptual, industrial, customer-focused and tenacious. Teams are on hand to help with everything from rapid tooling to packaging design, providing complete end-to-end solutions with a focus on creating products with purpose.
3. Our machines make things happen
We've been brush-makers for more than a hundred years, but our ability to adapt to changing needs has helped us evolve our service. From mold-making, injection-stretch blow-molding and packaging assembly, to packaging print solutions and beyond, we continue to invest in more efficient, cost-effective and environmentally conscious equipment.
4. Linking the entire chain
We're based at the heart of the action in Asia, where packaging, shipping, and supply chains intersect. Our purchasing and supply-chain management teams handle 6,000 TEU containers a year – and procure more than a billion incoming components from our quality-approved supplier partners. Every year we effectively and efficiently deliver more than 180 million products, backed by comprehensive traceability, to our customers across 40 countries. And we closely monitor vendor performance to ensure integrity at every stage.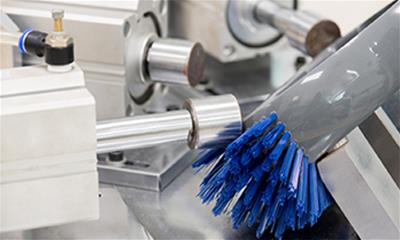 We're always a step ahead
Our sites in China, headquarters in Hong Kong, and operations centre in the Dominican Republic form a strong network. Whenever we're needed, we're at the right place – and time – to manage customer calls and requests. We continue to make investments that broaden our capabilities and expand our business.
We offer a seamless solution under one roof. From the first embers of an idea through to the final packaging, we're holding every detail accountable. Using the latest technologies, we verify each product according to the exacting standards of ourselves and our customers. All products we produce undergo rigorous testing to ensure they are fit for use. Our in-house testing lab guarantees the highest performance standards.
China
From design and development to injection molding, assembly and the complex manufacture of detailed electronic components, industrial cleaning equipment and quality-assured baby products – our China sites offer end-to-end solutions. We believe in keeping our teams flat. Engineers work closely with design teams to collectively solve problems and meet the challenges of each new product.
Dominican Republic
Our manufacturing operations centre in the Dominican Republic is focused on high-quality injection molding and assembly. Our presence in this part of the world puts us in convenient proximity to our United States and European customers. This enables us to respond quickly to changes in demand, new product promotions, marketing requirements, packaging alterations and more. We stay nimble and flexible to support the changes facing our customers' businesses.
We're here to answer any and all questions. If you would like to receive a copy of our full brush catalogue, please do not hesitate to get in touch via the company name link below: