Covema Filaments Ltd: Synthetic Filaments for Growing Needs of the Paint Brush Industry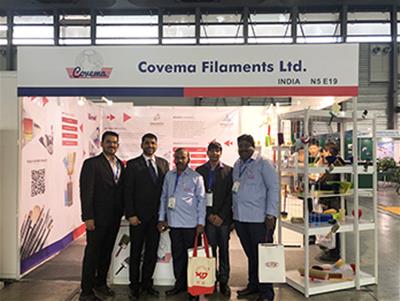 Covema Filaments Limited participated for the first time at The Shanghai International Brushes & Brush Making Industry Exhibition (CIBRUSH 2018) held in the first week of November. As an emerging potential manufacture of synthetic filaments, we had an overwhelming 3day stint which made us believe in the potential we have as the leading manufacturer of synthetic filaments.
We would like to take this opportunity to thank the organizers for the lucrative platform they provided us with and we would also like to thank Brush Expert for their able timely guidance which gave us our first successful exposure.
Reflecting on his experience of his first time participation at CIBRUSH 2018, Taher Doriwala, Managing Director, Covema Filaments, said "Our overall performance at the exhibition was prodigious and it gave us immense pleasure in discovering the potential our products have. It was a full house for 3 days with customers in all form showing their keen interest, which boosted our confidence as first-time participants. We made few friends for life who believe in a healthy competition as we do.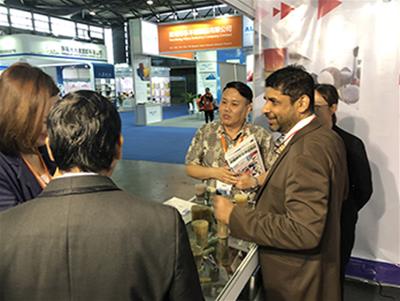 Our research & development team are always on the run to innovate new dimensions and add up to our glory on magnifying the range of filaments.
Covema Filaments Limited is emerging as a pioneer in manufacturing of synthetic paint brush filaments. Our following range of filaments highlighted the show:
Capella - The imitation to natural bristle.
Xeta - With great paint holding capacity.
SRT - Chemically fully tapered filament.
Looking at the rapid growth & demand of the paint brush industry, Taher firmly believes that his range of filaments are going to capture the market in no time.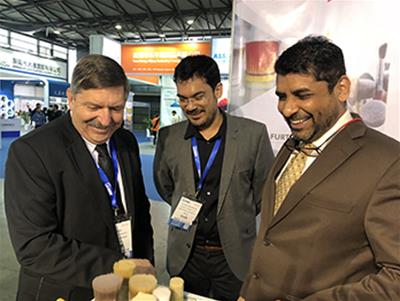 Our range of filaments are here to capture the needs of the growing paint brush industry and that was absolutely visible at the fair as our products spoke for themselves with the highest quality & precision that couldn't be ignored by the perfect potential buyers.
With our entry at CIBRUSH 2018 we are here to announce our motto to "PAINT THE FUTURE BRIGHT" and with consistent support from Brush Expert and our valued customers we are looking forward to a brighter future at CIBRUSH 2020.
Covema at CIBRUSH 2018