Rothstein Draht GmbH Celebrates 30 Years - Brush Wire is Our Business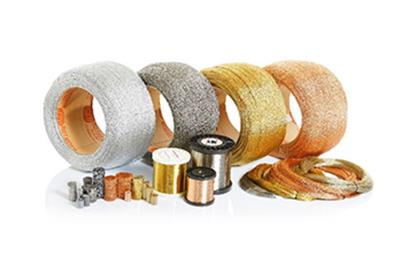 Brush Wire is our business. This claim in the logo of Rothstein Draht GmbH expresses the clear focus of the mid-sized company: brush wire. Made from a wide range of materials and in a variety of qualities. The company, which celebrates its 30-year anniversary as Rothstein Draht GmbH in 2018, has been manufacturing at this same location in Gummersbach, Germany, for over 100 years. Though it started out as a wire drawing shop, the company is now much more than that.
As a partner of the brush industry, Rothstein's mission is first and foremost to provide added value with its wires, enabling brush manufacturers to offer superior brushes. The company draws materials with diameters of 0.002″ to 0.05″, which are then either straightened or crimped for the broad range of applications required by customers. The fine, pin-crimped wire is produced in rings or strands or cut to length according to customer needs, while the coarser, module-crimped wire is produced in endless strands with counted ends on spools. Or perhaps single plain, hard drawn or straightened wire on spools or cut to a specific length is what you need. Customers from around the globe, from North and South America, Europe, and Asia benefit from the comprehensive know-how of Rothstein's 37 employees.
With steel of varying degrees of hardness, galvanized or brass-coated, also as cord wire, different stainless-steel alloys, iron wire, copper wire, brass and bronze wire, nickel silver or aluminum, and other materials, the company satisfies virtually any customer requirement. "These customers – our partners – are the focus of everything we do. It is part of our mission", says Managing Director Ulrich Rothstein. But employees are also a top priority, particularly this year, the company's anniversary, which has been named "Year of the Employee". Training for sales and administrative staff, new employees and the hiring of trainees and interns, the active involvement of all employees in the company's development, and even special production workers projects reaching beyond the end of this year are part of the agenda. Rothstein has plotted a course for stability and growth, for dynamic adaptation to the changing needs of our time.