British Brushmakers' Golf Day Report 2018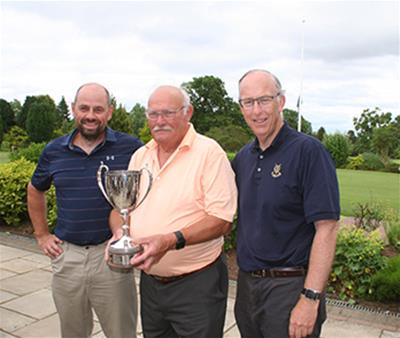 John Bennett organised another very enjoyable Brushmakers' Golf Day on the 19th June at Kings Norton Golf Club near Birmingham, where 13 golfers, past and present from the UK brush industry, played 9 holes in the morning and 18 holes in the afternoon.
The morning competition was won by John Bennett himself with 19 points, and the afternoon competition by Adam Carter of Richard Carter Ltd with 42 points.
The longest drive was won by John Bennett and the nearest the pin by Steve Stacey formerly of Dawson and son.
The best high handicapper was Richard Morgan with 41 points, and the team prize went to Richard Morgan, Wilf Goddard and Philip Coward.
As usual John organised ideal weather, and some of the golfers stayed on for dinner in the evening. For information regarding the 2019 event, please contact John Bennet: jcb1948@hotmail.co.uk
Pictures from the event available in the gallery below:
British Brushmakers Golf Outing Gallery