Sharpwire Oralfil Flat, Grooved, Double Grooved and Single Grooved Anchor Wires at INBRUSH 2022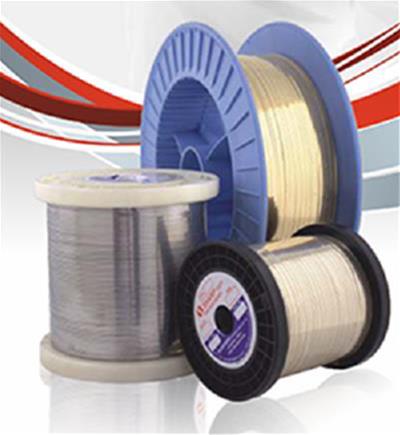 Sharpwire is part of a group of manufacturing companies with almost 5 decades of history and heritage in the non-ferrous industry, having built a reputation for being highly professional, innovative and providers of the best quality products.
We have marketing offices and representatives in Japan, Germany, Indonesia, Korea and Brazil and boast 65% exports across the world.
Our Technology
Only the best make it in here. With state-of-the-art technology from around the globe, we are equipped to handle everything in-house, right from continuous casting to finishing, with stringent quality systems and a well-equipped lab to certify all our products. We continue to invest in the latest wire drawing, forming, rolling machinery and testing equipment.
Our Ethics
A rigorous code of conduct as well as constant motivation ensures our people are friendly, supportive and professional. No matter how impressive our results are, we know that providing the finest customer service along with the best wire is the key to our future success.
Sourcing Raw Materials
If using the right wire is important for you, where you buy it from is absolutely crucial. We believe that you would have made the best decision by choosing us to source from. Why? Because, ultimately, we have only one priority and that's you. We look at your unique needs and aspirations and work to establish your confidence in us. We are professional and strive to be the best at what we do.
Products
We produce various copper alloy wires right from melting and continuous casting to finishing in-house with 100% control at every stage of manufacturing. Our wires find application in various industries like automobiles, garments, electronics, power generation and general engineering to name a few.
Product Details
We offer Nickel Silver, Brass, Aluminium and other non-ferrous wires in flat, round, square and profiles.
Round wire (minimum diameter 0.2mm to maximum diameter 10mm)
Flat wire (minimum 1.2 x 0.2 mm to 10 x 1 mm maximum) in coil form and on spools (DIN 125, DIN 160, DIN 300, DIN 355 and more available on request)
Application
Toothbrushes, hairbrushes, flat brushes, household and industrial cleaning brushes
Orafil Toothbrush Wire: Ungrooved / Double Grooved / Single Grooved Anchor Wire & Brush Wire
The hygiene industry today seeks high-quality wire. Virgin material & world-class technology allow us to manufacture wires leading to compliance with regulations such as REACH, CSPIA and Rohs.
We manufacture using high-precision flattening mills with laser micrometers with SPC with controlled edges 1.2 x .2, 1.3 x .25, 1.4 x .3, 1.5 x .25, 1.8 x .35, 2 x .25 and many more. Supplied in spools and coil form with proper backing for safe shipment and easy handling.
Awards
Winner of Export Excellence Award for Non-Ferrous Metal from Government of India for 13 consecutive years.
Star Export House Status conferred by Government of India for 4 consecutive term (of 5 years each)
Visit us at INBRUSH 2022
Please visit us at Booth #R.15
25 to 27 May 2022 | CIDCO Exhibition Centre, Mumbai India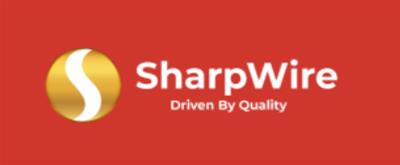 For more information about Sharpwire and its products, please click the company link below: