Floor Care Expertise from CWP Technologies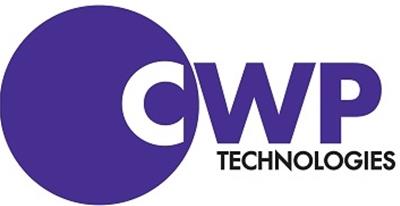 For over 80 years, CWP Technologies (formerly known as Cleveland Wood Products) has been a respected leader in providing high value solutions to their customers in the vacuum and floor care industry through engineering & design, reliability and dependability resulting in top quality products.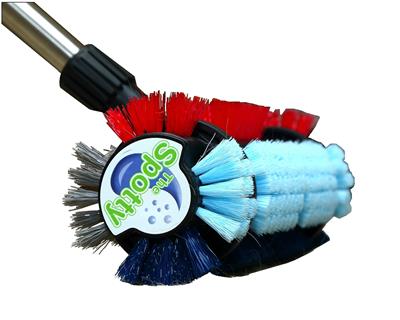 CWP recognizes there are multiple floor covering surfaces in the home as well as in commercial settings, such as carpet, hardwood, tile, and linoleum. The traditional way of cleaning these surfaces either by renting a machine, or getting on one's hands and knees is not very appealing.
The SPOTTY® combines the excellent tried-and-true features and benefits of its respected Tile Diamond® and Rug Renovator® brushes into one very versatile, effective and efficient cleaning product. This versatility means that, with one product the user can clean spots and stains in carpets, or clean tile and grout lines without getting on their hands and knees.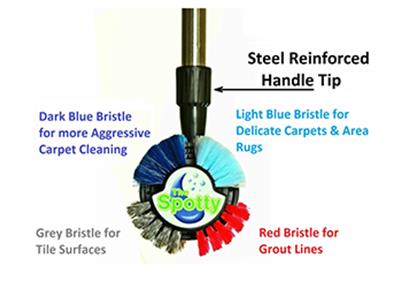 The patented brush head of the SPOTTY® features In-line wheels which provide for cleaning next to baseboards, or under kitchen cabinet toe-kicks, and incorporates 4 brush type selections depending upon the cleaning chore at hand. For carpet, select the Light Blue - soft bristles for spot removal such as footprints or kid's spills or Dark Blue - stiff bristles for deep cleaning heavy traffic areas, pet or wine stains. Scuff marks or dirty tile surfaces, whether smooth or uneven, can be easily cleaned by selecting the Gray bristles. And for those deep, dirty grout lines, use the Red bristles which extend into those 'valleys'. The versatility of the SPOTTY® is very appealing for any setting or floor surface.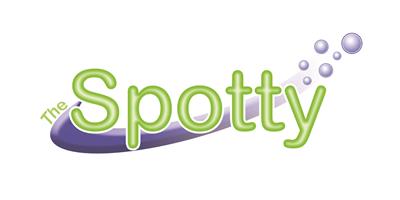 And, no matter the user's height, an adjustable telescopic pole allows for a comfortable standing position; much better than getting on one's hands and knees to clean.
For additional information please contact CWP Technologies via the company name link below:
The SPOTTY® from CWP Technologies