New year, New Home with the Latest DIY Collections from Charles Bentley & Son
Charles Bentley & Son is making 2018 the year of DIY, with the launch of three new ranges. Bringing together over 155 years' experience developing brushware, the company has used its expertise to create the ultimate collections for the budget, home DIY and trade markets. All products in the three ranges are attractively designed and packaged to make them appealing to DIY customers. They feature all the brushes, tools and essentials that make light work of DIY. With over 80 products across the three ranges, retailers can choose products that complement their existing DIY offer.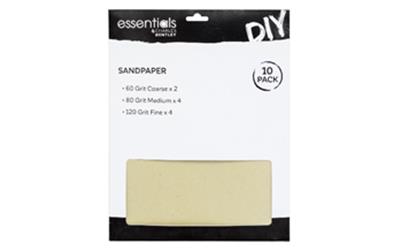 Essentials
This affordable range of essential DIY basics promises to be a big hit with DIY'ers on a budget such as students, renters and first-time buyers. It does not compromise on quality and is designed for those looking to do up their home without breaking the bank. The black and white Essentials range features sandpaper, a scraper, polyester dust sheets, roller and trays, and basic paint brushes.
Charles Bentley Core Range
Offering a tool for every job, the Charles Bentley Core range has been developed for the home improvement market and benefits from practical, stylish designs that deliver a satisfying finish.
Benefitting from three separate brush designs, the range promises to make light work of painting and decorating thanks to Charles Bentley's tried and tested mix of high performance synthetic bristles, which are suitable for use with all paints and on all surfaces.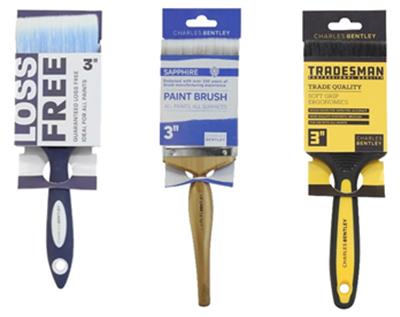 The range of brushes includes:
Sapphire – featuring a classic wooden handle and synthetic bristles that are ideal for all paint types and all surfaces. Sold individually and in 3 and 5 packs.
Silver Standard – a high quality design suitable for all paint types and offering an excellent finish every time with added benefits of great value for money.
Loss Free – designed for longevity and a perfect finish, with guaranteed loss free bristles and an ergonomically designed handle for comfort. Ideal for use with all paint types
Additional products in the range include a roller and tray sets, shed and fence brush, masonry brush, wall paper brush, paint pad sets, masking tape, sandpaper, snap knife, kettle and scraper. All finished in eye catching packaging.
Tradesman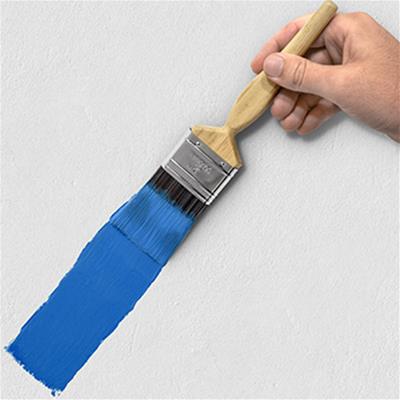 Built to be tough enough to take on any job, the Tradesman range is designed with professional quality in mind.
Featuring 12 paintbrushes in various sizes and multipacks, with quality synthetic bristles that are suitable for use with all paints, along with cage roller and tray sets, heavy duty scraper, twill dust sheets, scuttle and an all-purpose brush. This reliable collection benefits from top quality design and materials, offering trade quality and tools that perform better and last longer.
The striking orange and black design of the collection gives this high-end range a professional finish that catches the eye, while soft grip ergonomics make every tool comfortable to use.