Complete Sets for Footware Care & Maintenance from Victoria SRL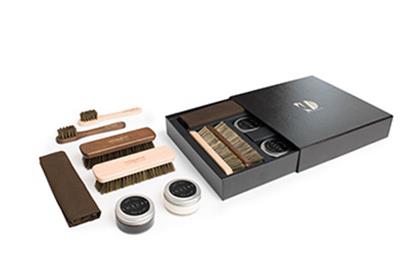 Victoria SRL brush factory, a leading company since 1920 in the production of shoe brushes, offers complete sets for the care and maintenance of footwear (for smooth leathers, suede leathers, sneakers, etc.) to shoe factories. These kits can be customized with the customer's logo and they are provided with a leaflet of instructions on how to properly use the products contained within and, thus, guarantees a long life for your shoes.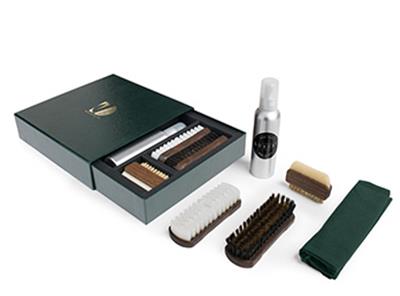 The opportunity for shoe factories to customize both the boxes and their contents (brushes, polishes, reviving, waterproofing, deodorant, two-tone cotton cloth, etc., all strictly MADE IN ITALY) with their own brand, becomes an important tool of loyalty to the brand itself. Therefore, the shoe factory is not limited to the production / sale of shoes, but also offers an adequate after-sales service, providing its customers with products for the care and maintenance of footwear, thus gaining competitive advantage image compared to the competition.
For more information, please click the company name link below: