Taicang Alljoy's Real High Imitation Bristle Proves Popular at CIBRUSH 2018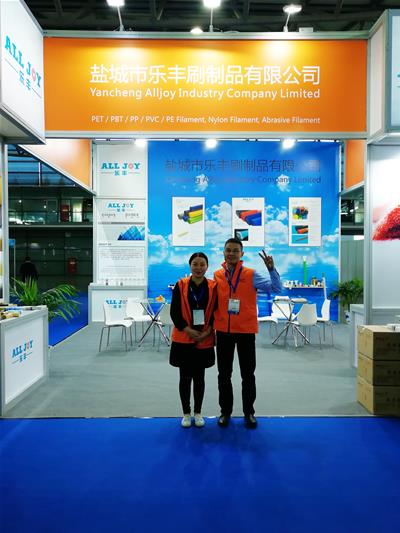 The Shanghai International Brushes & Brush Making Industry Exhibition (CIBRUSH 2018) closed its doors at the beginning of November, after 3 days of busy activity. Taicang Alljoy Industry & Trading Co Ltd exhibited at the show for the second time, having also taken a booth in 2016 in the events inaugural year.
Reflecting on his experience of this year's event, Rocky Chang, Taicaing Alljoy's Director, said "It is my opinion that CIBRUSH 2018 was even more successful than CIBRUSH 2016, Around 260 buyers took the time to visit our booth over the 3 days of the show, with roughly 90% coming from the domestic market and 10% hailing from overseas."
Our newest products, Real High Imitation Bristles for paint brushes, proved very popular at the fair and we strongly believe that these will perform well in the market as a replacement for pig bristle."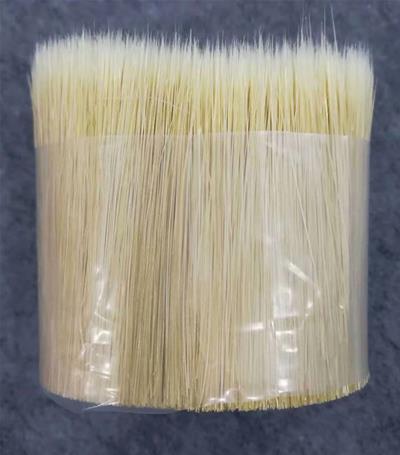 With the growth of the imitation bristle market as the paint brush industry moves away from true bristle, Rocky believes that Taicang Alljoy will remain at the forefront of the sector, noting that "our imitation bristle is a lot closer to true pig hair compared to that produced by other factories and the reputation we have fostered for consistently providing quality products on time means that our customers can rely on us to deliver!"
In addition to its imitation bristle lines, Taicang Alljoy's Pure PA 66 filament is being increasing requested by international customers and this was reflected at the show.
Overall, CIBRUSH 2018 was a great success for Taicang Alljoy ; one that the company looks forward to repeating in 2020.
For more information, please click the company name link below for full contact details and website:
Taicang Alljoy at CIBRUSH 2018