Voting Now Open for 2016 ISSA Innovation Award Program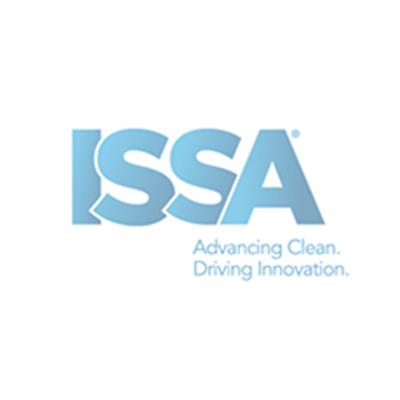 ISSA, the worldwide cleaning industry association, is pleased to announce that voting opens Monday, August 1, for the 2016 ISSA Innovation Award Program. The program recognizes the cleaning industry's most innovative products and services as voted on by cleaning-industry distributors, building service contractors, and in-house service providers.
The ISSA Innovation Award Program features new products and services from top manufacturers and suppliers throughout the cleaning industry. Entries are organized in five categories: Cleaning Agents, Dispensers, Equipment, Services and Technology, and Supplies and Accessories (see the complete list of entries by category below). All exhibiting entries will be on display in the ISSA Innovation Showcase, Booth 4606, during ISSA/INTERCLEAN® North America 2016, in Chicago, IL, October 25-28.
"The products and services emerging this year have been fantastic, demonstrating true innovations in the industry," says ISSA Executive Director John Barrett. "The voters and judges have their work cut out for them in trying to select the winners!"
Voting for the Category awards remains open online through October 21, 2016. The winners of the Category awards will be announced at ISSA/INTERCLEAN on Wednesday, October 26, prior to former U.S. Navy SEAL Rob O'Neill's ISSA Keynote Address.
Voting continues on-site, with show attendees able to view the products in person and cast votes for the Visitors' Choice awards. The winners of these awards will be announced during the ISSA Innovation Awards Ceremony to be held at the ISSA Innovation Showcase on Friday, October 28, at noon.
New this year, an overall ISSA Innovation of the Year Award will be presented by Apple co-founder and Silicon Valley icon Steve Wozniak during the ISSA Innovation Awards Ceremony. This overall winner will be picked by a panel of judges with a weighted rating system based on the online and on-site voting results. The panel of judges consists of industry experts, media, and member representatives.
Vote and Win Prizes
Online voters will be automatically entered into a monthly drawing to win one of five US$50 Amazon gift cards. The first five lucky winners will be announced September 1, 2016. On-site voters will to be entered to win one of grand prizes.
The 2016 ISSA Innovation Award Program Entries
Below are the entries by category, are:
Cleaning Agents
· 3M Commercial Solutions Division—3M™ Stainless Steel Cleaner and Protector
· Bullen Companies—Perfect-O2 Multi-Purpose Boosted Peroxide Cleaner
· CCW Concentrates— High Performance Healthy Cleaning Pack System
· Clorox Professional Products—Clorox Healthcare® Fuzion™ Cleaner Disinfectant
· Deb Group, an SC Johnson Company—Deb InstantFOAM Complete
· GOJO Industries—Purell Surface Sprays
· Nanotouch Materials—NanoSeptic Self-Cleaning Surfaces
Dispensers
· Human Hygiene Solutions LLC—DrySec™
· Paradigm Convergence Technologies—The Annihilyzer
· RedDot Brands—Custom Dispensers
· SCA—Tork Image Design Line featuring Tork EasyCube Intelligent Restroom System
· Sealed Air Diversey Care—IntelliCare
· Tersano Inc.—iClean
· Vi-Jon Inc.—OmniPod Hand Hygiene System
· Wisconsin Plastics Inc.—Centerpull Towel Dispenser
Equipment
· Avidbots Corp—Neo‒Self Driving Floor Scrubber
· Bona—FlexiSand DCS Abrasion System
· Discovery Robotics—FX 250
· Hoover Commercial—HUSHTONE™ 6Q Cordless Backpack
· i-Team—i-suit
· Kaivac Inc.—OmniFlex™ SUV™
· Kärcher—Armada BRC
· T.L. Killi's Ltd.—Motorscrubber
· Nilfisk—Advance ES400 XLP
· NSS Enterprises—eForce Scrubber
· Oreck Commercial—M-PWR™ 20V HydroVac Compact Scrubber Dryer
· Powr-Flite Commercial Floor Care Equipment—Comfort Pro Freedom Battery Backpack Vacuum
· Sealed Air Diversey Care—TASKI IntelliBot AEROBOT 1850
· Square Scrub—Doodle Scrub EBG-9
· Tennant Co.—T500 Walk-Behind Scrubber with Smart-Fill™ Automatic Battery Watering and IRIS® Battery Manager
Services & Technology
· Brain Corp.—Autonomy by Brain
· Kärcher—Connected Cleaning—Kärcher Fleet
· Procter & Gamble Professional—P&G Professional Training
· Sealed Air Diversey Care—Internet of Clean
· Spartan Chemical Co. Inc.—CleanCheck Training System
· Swept—Scheduling & Real-Time Attendance
· Tennant Co.—IRIS® Battery Manager with Smart-Fill™ Automatic Battery Watering
Supplies & Accessories
· Buck Services Inc.—Shooz
· Driploc LLC— Stinger
· Environmental Solutions International—CHOMP Clean Walls
· Heritage Bag Co.—Litelift Ergonomic Can Liners
· Hospeco—Sphergo
· Kärcher—Kärcher Easy!Force Trigger Gun
· Leading Edge Products Inc.—Escalator Handrail Cleaning System
· Propulse—UberFlex™
· Rubbermaid Commercial Products—BRUTE Step-On Rollout
· Rubbermaid Commercial Products—Enhance
· Sealed Air Diversey Care—CleanPatch Mattress Repair System
· The Malish Corp.—Sonic Scrub
· Unger Enterprises LLC—Stingray
To attend ISSA/INTERCLEAN North America 2016 and see the entries firsthand, visit www.issa.com/register.