NBA and NHL Arenas, Airports, Convention Centers, and More Secure GBAC STAR™ Accreditation for High Cleanliness Standards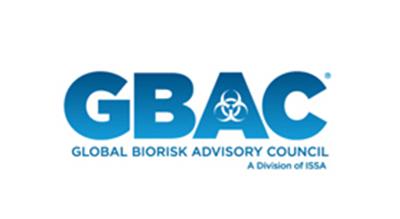 This week, 126 additional facilities have achieved GBAC STAR™ Facility Accreditation from the Global Biorisk Advisory Council™ (GBAC), a Division of ISSA, demonstrating their commitment to cleanliness, health, and safety. These include American Airlines Arena in Miami, home to the NBA's Miami Heat; Charlotte Douglas International Airport (CLT) in Charlotte, N.C.; the Oregon Convention Center in Portland, Ore.; Hyatt hotel properties; and more.
"GBAC STAR accredited facilities make proper cleaning and disinfection an ongoing priority," said GBAC Executive Director Patricia Olinger. "We are excited to witness the work that organizations are putting into protecting their employees and the public, now and in the future."
The GBAC STAR Facility Accreditation Program is designed to guide facilities on cleaning, disinfection, and infection prevention, and instill confidence in those who work and visit these places. Facilities of all types and sizes are eligible to pursue GBAC STAR accreditation and must fulfill 20 program elements to display the GBAC STAR seal.
A large number of facilities have achieved GBAC STAR accreditation this week including airports, arenas/stadiums, convention centers, hotels, industrial/commerical facilities, museums, theaters and universities. A full list of named venues can be found via the link below.
"A good cleaning and disinfection program must include consistent training and preparation," said ISSA Executive Director John Barrett. "GBAC STAR accredited facilities commit to educating their cleaning personnel so that the organization can prepare for, respond to, and recover from outbreaks."
For more information about GBAC STAR™ facility accreditation, please click the link below: