Zuchex: The First Hybrid Fair in Turkey will be the Gateway to Global Market!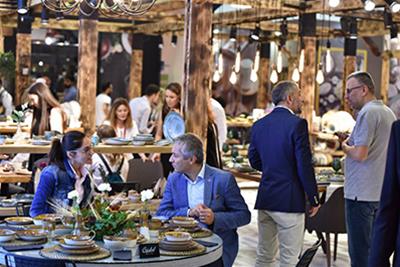 The home and kitchenware industry has started the countdown for Zuchex, the leading fair of its region and one of the three largest in the world. The event, held by Tarsus Turkey on September 10-13 at Tüyap Beylikdüzü, will be Turkey's first hybrid fair. The 31st Zuchex International Home and Kitchenware Fair will bring together visitors and buyers from Turkey and abroad with participating companies, both online and in person, with the Online B2B program, implemented for the first time by Zuchex. "Zuchex hosted more than 60,000 professionals, mainly retail companies and purchasing delegations, at our last two fairs", said Ebru Causey, the Tarsus Turkey Fair Director. She said that they will transform their portfolio of buyers into new sales and export channels for the exhibitor companies in the industry, which has contributed to the foreign trade surplus for years with its export success.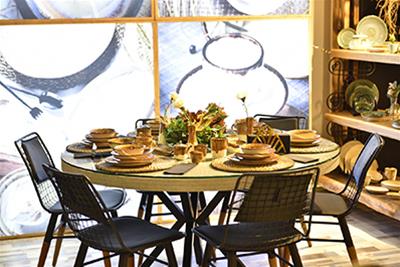 Domestic home and kitchenware manufacturers exporting to five continents were unable to attend the industry's major international fairs in Europe, USA and China this year, due to the ongoing circumstances As well, leading retail companies and purchasing delegations could not make large-scale purchases due to postponed and cancelled fairs. The autumn events, therefore, have gained even more significance as platforms for opening new export and sales channels and providing advantageous buying opportunities for overseas buyers forced to postpone their purchasing decisions.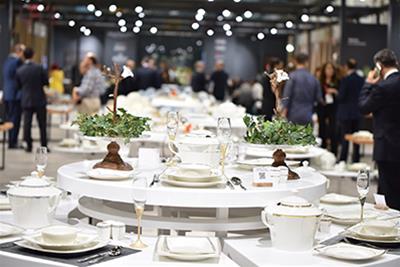 "In addition to its geographic and logistics advantages, Turkey – distinguished worldwide for its products, quality and price advantage – is taking a major step to cover the export and foreign trade deficit, hosting events during the autumn months of 2020," said Tarsus Turkey Fair Director Ebru Causey. She said that the Zuchex International Home and Kitchenware Fair on September 10-13 will offer benefits for all the industry's stakeholders. In a statement, Causey noted that "We are organizing Zuchex 2020 as a hybrid fair. As usual, we will host thousands of visitors in person. In addition, thanks to our Online B2B Program, buyers who are unable to travel can still enjoy the advantages of attendance at the Fair. As always, we aim to involve as many of the industry's stakeholders as possible."
"In addition to our Overseas Buyer program, implemented last year and driving trade volume of 1.5 billion dollars, Zuchex aims to create the export opportunities that its participants need in 2020, via our new online B2B platform." said Causey. She added that the most important fair this year in the global home and kitchenware industry will be Zuchex.
Zuchex, the Meeting Point for the Home and Kitchenware Industry in 2020!

As the leading fair in its region and one of the top three worldwide, the Zuchex International Home and Kitchenware Fair features thousands of new products from tableware and kitchenware to electrical appliances, from steel kitchenware to decorative home accessories, from home textiles to glass, porcelain and ceramics, from plastic home appliances to lighting, and from bathroom to kitchen accessories. Standing out as an effective commercial platform where distinguished brands introduce exciting new collections to industry professionals, Zuchex continues to offer a new perspective to exhibitors and visitors.
For more information, please click the link below: