HOST Istanbul Welcomes the Sector's Top Names as Türkiye Works Towards Making the Top-Five in World Exports
09-12 March 2023, Tüyap Fair and Congress Center, Istanbul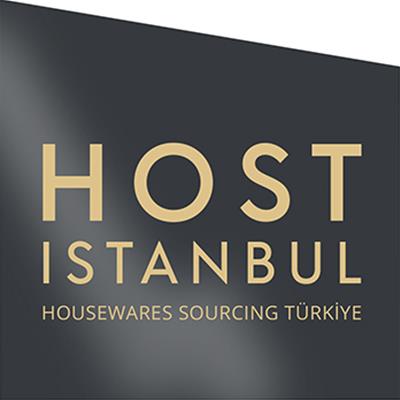 Tarsus Group is preparing to host an important event on Friday March 9th through Sunday the 12th. HOST Istanbul will open its doors for the 16th time in the Tüyap Fair and Congress Center in Büyükçekmece, as Türkiye gets closer to its goal of entering the top-five worldwide among leading export countries for home and kitchen goods. HOST Istanbul 2023 stands out as the most productive trade fair of the spring season. Referring to the economic contribution of the fair, Tarsus Türkiye General Manager Zekeriya Aytemur said, "In the last five years in the sector, many import companies have returned to production and added manufacturing to their activities. As the supply chain in the world changes, Turkish companies have readied themselves. They knocked on every open door in the market and managed to fill the demand. Türkiye's home and kitchenware sector is growing by an average of ten percent every year, which was earned by consistently maintaining a foreign trade surplus. The sector will come together at HOST Istanbul to take an important step in reaching its 2023 export targets".
The 2023 HOST Istanbul fair aims to propel Türkiye into the top-five in world exports in the home and kitchen manufacturing sector. This fair, an important international trade destination, expects to attract more than 15,000 direct buyers, 5,000 of whom are arriving from abroad. More than three hundred fifty domestic brands will exhibit their new collections over forty thousand square meters in the sprawling Tüyap Fair and Congress Center.
Thousands of designs will be showcased in the categories of, Tableware and Kitchenware, Cooking Equipment, Plastic Houseware & Garden Accessories, Housewares, Decorative Home and Kitchen Appliances, and Electrical Appliances. HOST Istanbul 2023 will welcome 350 exhibitors which includes 50 more brands than last year.
Detailed information about attending as a visitor or participating in HOST İstanbul 2023 is found at
www.hostistanbulfair.com
.