Cayleigh Gibbons Joins Nexstep Commercial Products as Sales & Marketing Specialist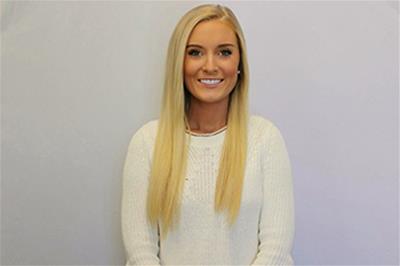 Nexstep Commercial Products, Exclusive Licensee of O-Cedar, is pleased to announce that Cayleigh Gibbons joined Nexstep on December 2, 2019 as our Sales and Marketing Specialist. Cayleigh recently graduated from Edinboro University in Edinboro, Pennsylvania with a Bachelor of Science degree majoring in Business Administration with a Concentration in Marketing. Cayleigh was a member of the university's Women's Soccer Team and a member of the Marketing Club.
Cayleigh was born and raised in Fairview Park, Ohio. She recently moved to Dayton, Ohio with her fiancé Dylan, who is an Airman stationed at Wright-Patterson Air Force Base. Cayleigh is looking forward to using her education to help expand Nexstep's marketing presence. In her free time, Cayleigh enjoys working out, being outdoors, spending time with family and going on walks with her puppy Whiskey. National Director of Sales & Marketing, Erin E. Busch, states "Cayleigh's positive energy, professionalism, creativity and enthusiasm make her a great asset for Nexstep. We are thrilled to have her on our Marketing team."

Cayleigh works out of Nexstep's Corporate Office in Springfield, Ohio.
For more information about Nexstep Commercial Products, click the company link below: