Nexstep Commercial Products - ABMA Members Since their Foundation in 2003

Nexstep Commercial Products, Exclusive Licensee of O-Cedar was founded in 2003 by Todd Leventhal and Stan Koschnick. Nexstep manufactures a complete line of O-Cedar Commercial cleaning products including brooms, sweeps, brushes, wet mops, sponge and roller mops, dust mops, microfiber products, squeegees and scrapers, dusters, sponges and pads, buckets and wringers, mopsticks and handles, dust pans, and waste containers.
Nexstep operates in the commercial marketplace, working with 24 manufacturers' reps. They call on jansan, food service, and industrial supply houses in all 50 states. The type of end-users Nexstep sells to indirectly includes hospitals, restaurants, schools, offices, and factories. The company now manufactures out of two facilities in Paxton, Illinois and Springfield, Ohio. The Paxton facility, which includes a distribution center, recently expanded to 120,000 square feet. But this all began with a small operation many years ago.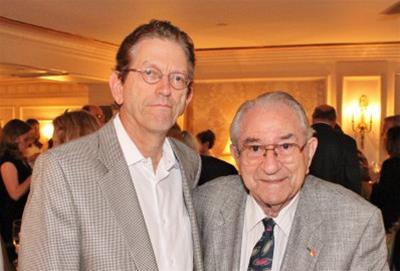 Todd Leventhal grew up working with his father Fred at Vining Broom, and later O-Cedar/Vining Household Products Company, gaining a lot of knowledge about the broom and brush industry. Both companies were ABMA members. In the 1990s, Todd was an officer in the broom and mop division. Vining acquired over 15 manufacturers, including France Broom Co. and Standard Brush & Broom. The acquisitions led the business from just corn broom manufacturing to other cleaning lines. In this way, the four-person business turned into one that employed 800 in six states at its height.
Todd stayed active in the new company as vice president of purchasing until 2003, when he was approached by the CEO of O-Cedar Brands (the seventh CEO in a 10-year period) about buying back the O-Cedar Brands' commercial division so they could concentrate on their core retail business. Stan Koschnick, plant manager of the commercial division in Paxton, IL, joined Todd as a minority partner in the new company — Nexstep Commercial Products, Exclusive Licensee of O-Cedar — for the commercial marketplace.
Nexstep has achieved thirteen straight years of remarkable growth. With Todd Leventhal in charge of sales, marketing, and finance, and Stan running the manufacturing and distribution for the company, Nexstep's product line increased from 105 items to over 800 items. Joel Hastings came aboard in 2008 as General Manager, and when Stan retired in 2014, Joel joined Todd as a partner in the business. Joel implemented just-in-time manufacturing that allows the company to service its customers in a very timely manner.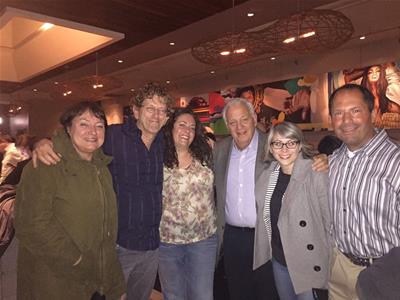 Nexstep has been a member of ABMA since their inception in 2003. They are a proud American manufacturer of plastic brooms, floor sweeps, and jansan brushes. All of the plastic brooms and brushes Nexstep sells are produced by them in their Ohio plant. In 2015, they brought their two best-selling angle brooms back to the United States, where they are manufactured on brand new equipment. The company is happy to be a member of a trade association that supports our industry in the USA.
Just like his father before him, Todd Leventhal has grown Nexstep with the help of acquisitions. Nexstep has acquired many strong regional companies in a thirteen-year period: Clore Mop Company, Bouras Mop Company, Cornelia Broom Company, Basic Plastics, Hamburg Industries, and Southern Broom & Mop. According to Todd, "Not only have these acquisitions accelerated our growth, they have also given us manufacturing capabilities that we didn't have before. This has allowed us to buck a trend in our industry and manufacture 60% of our products in our own facility. But the best thing that came out of these acquisitions was the superb talent (and friendships) we inherited when former owners joined our team, such as Senior Director of Sales Bill Bouras. These key people have meshed well with our organization and have provided invaluable expertise."
Nexstep's dedicated staff continue to provide its customers with highly innovative and top quality products at very competitive prices, as well as world-class customer service and flexibility not matched at most larger companies. CFO Joe Weigandt recently implemented easier payment processes for customers and vendors, Director of Marketing Jamie Daugherty-Weaver has undertaken design of a more user-friendly website, social media pages, and literature, and head of the Springfield brush plant Ken Varner has selected the best new machinery for quality production. O-Cedar's marketing slogan, "O-Cedar Makes Your Life Easier®," exemplifies Nexstep's know-how in making cleaning easier and quicker for its many commercial distributors and end-users.