Perlon® The Filament Company

Perlon® - The Filament Company – is a new group comprising of PerlonNextrusion and Hahl-Pedex. Following our successful merger, we are now the world's leading manufacturer of synthetic filaments. Through our technical expertise and strength in innovation we develop premium quality products for our customers. We offer an extremely broad product range to suit almost every technical application. Perlon® operates 6 future-proofed manufacturing sites in Germany, USA and China.
Hahl: SBF and ABR
A brush would not be a brush without bristles or fibres. The many diverse properties of plastic materials and engineered polymers give brush manufacturers the advantage of being able to have synthetic filaments tailor-made to fit their specific application.
Perlon® manufactures filaments from all the main polymer groups required for use in a wide variety of brush and tool applications – Abrasive Filaments in Nylon 6, 610 and 612, Polyamide (Nylon) 6, 66, 610, 612, 12, Polyester PBT and PET, Polyethylene (PE) and Polypropylene (PPN). These products are supplied in a range of diameters (0,075mm/3 mils to 3,00mm/118 mils) and grit sizes (36 to 4000) for Abrasive Filaments.
Perlon®'s service based approach to the brush industry led to the conception of its long established range of standard products, available to all customers for quick delivery from stock.
Synthetic Brush Filaments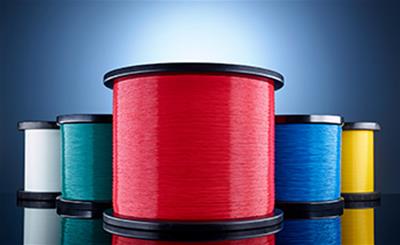 In addition to the industry's largest range of standard articles from stock in Nylon 6, 66 and Polyester PBT, Perlon® offers a broad pallet of specialist items in different polymers for custom applications:
Duramid® - a low cost alternative based on Nylon 6
Polymex® - a PVC replacement for sweeps and brooms
PBT anti bac – an anti microbial treated PBT for added value hygiene applications
PBT metal detectable – filaments that can be detected by X-ray machinery for added safety in food processing applications
Bilon® - an additive to promote longer life in high Ph (7-13) areas, typically used in the steel industry
WP40 – heat stabilised PPN for hot wet applications in the steel industry
Anti static and conductive Nylon 6 – a non coated filament for all areas requiring static control
UL94V0 rated Nylon 6 – a self extinguishing flame retardant filament for areas where safety is a critical factor (eg. Construction industry).
Abrasive Filaments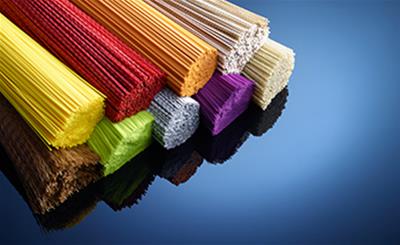 Perlon® has long-since been the leading innovator of abrasive filaments for the industry. With fully flexible manufacturing in Europe and the US, Perlon®'s wide range of standard stock items in Abralon, Abrafil® and Hahlbrasif® from grit 36 to grit 1000 continues to serve as a staple source for brush manufacturers supplying brushes for deburring, polishing, textile sueding, and stone processing.
In addition to standard grit types in SiC, AO, Ceramic and DM, Perlon® is able to call upon years of experience in abrasive filament production to combine grit types in the same filament or produce different diameter and grit size combinations to achieve solutions for the most challenging of applications.
Perlon®'s latest addition to their range of high temperature resistant abrasive filaments AbraMaXXTM offers superior bending stiffness and abrasion performance compared to all other abrasive filaments on the market, whilst withstanding continuous working temperatures of 150°C without smearing. This product enables end users to consider stopping the use of messy coolants, previously required to extend the lifetime of filaments.
Multifilaments

Perlon® offers a wide range multifilament products for use in the production of coiled strip roller brushes and tufted brushes. Applications include cleaning, degreasing and deburring of flat steel coils and glass washing. These filaments are manufactured using the highest quality raw materials with the full 'Made in Germany' quality guarantee.
The benefits of multifilaments include higher cleaning capacity, long lifetime and lower risk of filament breakage. Perlon®'s standard range covers the full spectrum of chemical resistance required for these applications.

Pedex: Dental Care and Personal Care
Perlon® offers more than 25 different types of filament, made
using the latest technology, from innovative materials and in 2820
possible Pantone colors for toothbrush manufacture.
Standard dental care filaments from Perlon® are made
from Polyamide 6.12 (Medex S ®) and Polyester PBT (Dentex S).
At the same time Perlon® can call upon it's extensive experience of
co-extruded production and holds patents for more than 10 different items.
Perlon®'s innovative toothbrush filament range includes:
• Coextruded filaments using Side by Side technology, core and sheath, or other profiles
• Stain Devil filaments
• Spiral filaments
• Rubber Soft filaments
• Structure filaments
• Filaments containing functional additives
It goes without saying that all Perlon® filaments have been tested for quality and effectiveness by external laboratories.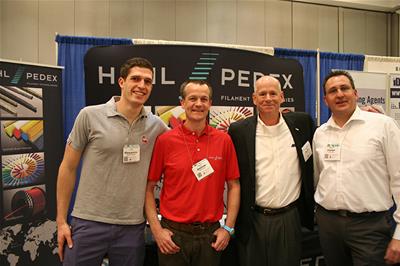 Perlon®'s innovative range also lends itself perfectly for interdental and cosmetic brush applications with several packaging options available.
Perlon is a long standing member of ABMA and Convention attendee. The annual conventions never fail to disappoint and remain a very valuable opportunity for us to meet with customers and industry colleagues. We look forward to attending many more in the future and wish ABMA a very happy 100th anniversary.
info.mdk@perlon.com