Perlon® Launches New Standard Stock Range of Diamond Abrasive Filaments

Perlon® is pleased to announce an extension to its already large range of standard abrasive filaments available from stock.

Whilst the demand for fine diameter and fine grit abrasive filaments continues to grow for existing and new areas of application, due to the wide variety of diameters and grit sizes used, combined with the restrictive cost of diamond grit, these products are typically only required in very small quantities. Limitations in production equipment and cost prevent the production of very small quantities.
In order to facilitate purchasing small quantities at short notice, Perlon® has selected 8 products, all made with 23% load of DM grit in a diameter range from 0,25mm (.010") to 0,50mm (.020") from grit 320 – grit 1000. These products will be manufactured in AbraMaXXTM, a 150°C temperature resistant abrasive, which due to it's superior bending stiffness and abrasion performance versus PA 612, makes it suitable for all kinds of applications, even when no additional temperature resistance is required.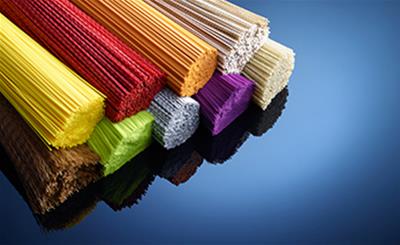 From March 2017, all 8 items will be available from stock held in Munderkingen, Germany in minimum order quantities of 1 hank (approx 1,7kg)
This range will be complimented by the addition of a superfine Abralon 610 0,15mm (.006") made with 10% load of 2000 DM.
For details on this new range, please click on the link below:
info.mdk@perlon.com