Hahl Pedex – Filament Technologies
Recently acquired by investment company Serafin Unternehmensgruppe, Munich, focussed on long-term strategic partnership, and being incorporated into the world's largest filament group which also includes market leading monofilament manufacturer PerlonNextrusion, Hahl Pedex manufactures the world's largest range of synthetic filaments used in the fields of dental and personal care, brush and abrasive tool manufacture, technical textiles and PMC. Sites in Germany and the USA offer customers unrivalled service through an international sales network.
Our stand at this year's Interbrush (Hall 2, Stand 2.1.1) is divided into 3 main areas which represent 3 of our business segments relevant to visitors to the exhibition.

Synthetic Brush Filaments
Hahl Pedex offers not only the world's widest range of standard brush filaments, but also many high tech polymers for the most demanding of applications.
Our standard stock range located in our fully automated warehouse in Munderkingen, Germany has long since been a stable source of non abrasive filaments for the European brush industry. This stock policy has now been adopted by our US based site in Lexington, South Carolina and enables all customers to source a wide variety of products in quick time and in any quantity. Our diameter range runs from 0,075mm (.003") – 3,50mm (.138").
Polymer types: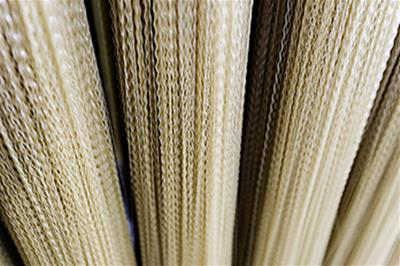 •
Nylon 6, 6.6, 6.10, 6.12, Polyester PBT and LDPE
•
High tech polymers including UL94 V0 rated flame retardant, high temperature resistant Nylon, PPS, PEEK, conductive and anti static Nylon.
Our experienced teams at each location offer technical support and advice on the best products to suit your application for industrial, food hygiene and household brush manufacture.
Abrasive Filaments
Deburring, polishing or sanding. Machining, cleaning or structuring. Steel or stone, aluminium, textiles, wood, hard metal, concrete or even granite: if you are looking for abrasive filaments, you'd better talk to us.
Our in-house developed brands Hahlbrasif®, Abralon and Abrafil ® stand out through their consistent diameter control, even grit distribution and grit load and obviously through their abrasive properties. Our abrasive filaments are manufactured from Nylon 6, Nylon 610 and Nylon 612 polymers and are available in SiC, AO, Ceramic, Diamond and DIAMIC grit. Availability-wise, you will not just find the standard grit sizes from 36 – 1000, but on request the option of all diameters and grit size combinations. The vast majority of our range is available for immediate delivery from stock.
AbraMaXXTM
We present our new AbraMaXXTM abrasive range which combines high temperature resistance, superior bending stiffness and lifetime for demanding applications. This exciting new product is available in Green SiC, Red Ceramic and DM grit.
MultiFil
Complementing our products used in the steel industry we will be showcasing our new MultiFil range this year. Our European produced portfolio of multifilaments for washing, wiping, polishing and grinding of flat surfaces and incorporating our alkali resistant Bilon® technology, offers customers higher cleaning/grinding performance, better resistance to breakage, longer lifetime and in the case of Multibrasif® less machine wear and tear.
Dental Care Filaments
Hahl Pedex offers over 25 different types of filament, made using the latest technology, from innovative materials and in almost all possible Pantone colours for toothbrush manufacture.
Our standard dental care filaments are made from Polyamide 6.12 (Medex S®) and Polyester PBT (Dentex S). At the same time, we can call upon our extensive experience of co-extruded production and hold patents for more than 10 different items.
Our wide range of innovative dental care filaments incorporates mixed filaments, as well as coextruded filaments using side by side or core and sheath technology. Furthermore, we offer spiral, defined flagged, textured, crimped or foamed filaments and filaments containing functional additives such as sodium fluoride or antibacterial agents.
Our brand new product "Stain Devil" is showcased at Interbrush for the first time. This twisted 3-component filament offers the highest cleaning efficiency of all the innovative filaments in our portfolio.
Personal Care Filaments
Hahl Pedex is proud to present a wide range of Standard- and Innovative Filaments for Decorative Cosmetic Applications - such as Mascara-, Nail Polish Brushes and Applicators.
For these specific applications we offer a range of special filament shapes, fiber constructions – up to three component twisted filaments as well as effect pigments, fillers and active ingredients for this demanding and rapidly growing industry.
Tailor-made formulations allow customers to differentiate between e.g. carrying high volume or for easy release of the formula on a mascara brush.
For the fast growing Skin Care Market – where Fine Filaments between 2 to 6 mil are used - we offer modifications in properties, shapes and ingredients e.g. for facial brush heads for rotating-, oscillating- and HQ brushes.
The use of special additives and special polymers enable us to offer filaments according to advanced hygiene concepts, with outstanding cleansing properties and which are always kind to the skin.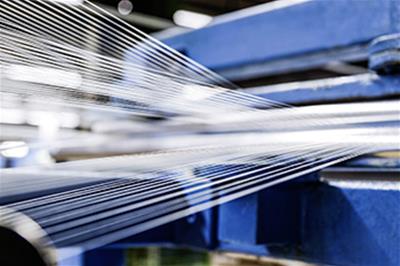 In addition to this, all our filaments are available in a wide variety of FDA compliant colours and in different base polymers such as Nylon 6.12, PBT, Elastomer and Bio Based materials.
For further information, please visit our website
www.hahl-pedex.com
or visit stand
2.1.1 in Hall 2.