Wooster Brush Company
Founding Member of ABMA Celebrates 165 Years as One of America's Oldest Paint Applicator Manufacturers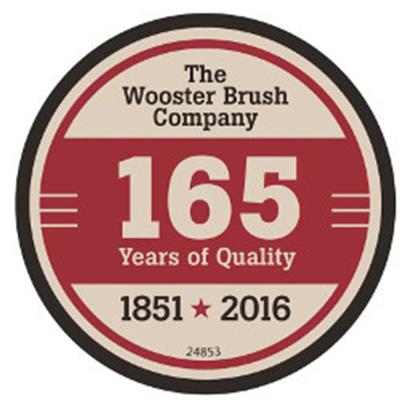 As forty-niners rushed to the mountains of the West in search of gold, a young man from Pennsylvania named Adam Foss made the much-shorter trek to a small town in Ohio. En route, he stumbled upon an unclaimed-freight sale and bought a box of hog bristles. When he showed up at his brother's house in Wooster, Ohio, little did he know that this fateful purchase would launch a business that thrives 165-years later.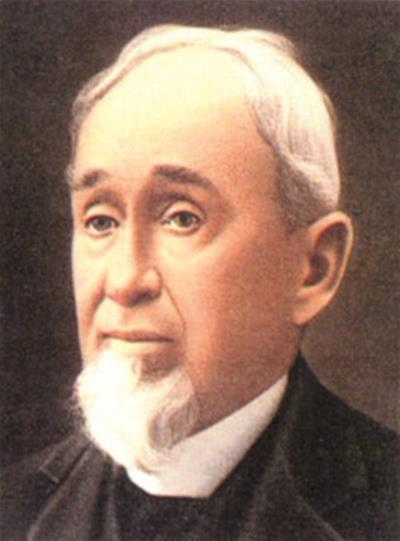 After the Foss brothers glued the bristles to homemade wooden handles, they travelled around Ohio, selling the customized paintbrushes door-to-door. While the country barrelled through the Civil War and into the 20th century, the Industrial Revolution's stage made ready for small businesses to boom as they could. And boom they did. In 1909, the Wooster Brush Company had expanded from a tiny, two-story house and two-brother operation into its current headquarters in downtown Wooster. Today, this icon and one of America's oldest paint applicator manufacturing companies boasts over 888,000-square-feet of facilities and 550 dedicated employees - some who have been with the company for over 50 years.
"Fifty years at the Wooster Brush has been, you know, my life," says brush-producer, Ron Fetzer, on a recent commemorative 165th anniversary video for the company.
To help instill a sense of ownership and affirm its employees, the Wooster Brush Company's profit sharing program was introduced in 1917, ranking them among the first five companies in the US to pioneer profit sharing opportunities.
Besides providing a great place to work for many Wooster citizens, Wooster Brush is also an active member in this town of 26,000. From hosting charity walks to supporting after-school tutoring programs, Wooster employees and management are quick to roll up their sleeves and offer a hand to the community that's been there for them since 1851.
"Wooster Brush has been a supporter of the Salvation Army since its been in the community...Not only do they support us, but they support all the organizations," said Major Mary West, director of the Salvation Army Wooster Corps, in a 2001 interview for the Wooster Daily Record.
Also in 1917, Wooster Brush helped establish the American Brush Manufacturers Association with six other comrades in the paint applicator industry.
"It's been a long and a good association," says Bill Fagert, Wooster Brush's ninth and current-residing president. "There's a really good spirit of cooperation, and the ABMA certainly focuses on helping people get better with their businesses."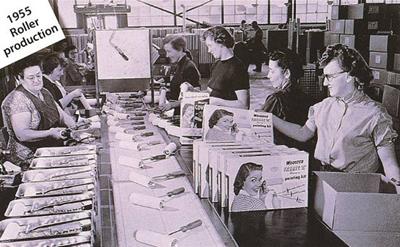 Besides support from their team of dedicated employees and the commitment of the supplier community, the secret behind the stalwart business also lies in the quality of their industry-standard products that range from award-winning paintbrushes to best-selling rollers and surface prep tools designed for painters of all skill levels. "We want to provide our customers - whether they be professional painters or do-it-yourselfers - products that will do the job for them right the first time," shares Fagert.
With over 200 SKUs added to the Wooster catalog since 2011, Wooster Brush prides itself on constantly advancing the paint applicator industry with items like the Lock Jaw™ tool holder, Jumbo-Koter® Pipe Painter, and the Sherlock® Bucket-Tray™ paint container, to name a few. As well, the angle sash paintbrushes and synthetic fabric roller covers exist today because of the Wooster Brush Company.
"Wooster Brush is an industry leader based on innovation...and consistent quality," says Scott Rutledge, vice president of marketing.
This level of quality is attained thanks to Wooster Brush's dedication to manufacture each Wooster brush and paint applicator product internally.
"Here at the Brush, we don't outsource very much of our materials," says roller-producer, Marilyn Everett. "Even down to the ribbon that we make that goes into the cores of the roller covers. It's made right here under our roof."
Throughout history, the Wooster Brush Company has made its mark by introducing over 2,000 American-made products, including novel accomplishments like creating nylon filaments for better performance with latex paints, the Exploded Tip process, and synthetic fabrics to cover rollers - all aspects of production, of course, done in-house.
Also not outsourced is Wooster Brush's advertising and printing. In 1926, for example, Wooster Brush introduced Ted the Tester to showcase the tenacity of the Foss-set cement developed by Wooster masterminds to hold bristles permanently to brushes. This patented cement is impervious to water, turpentine, paint removers, alcohol, and even nitric acid. The ad features a 188-pound, tie-clad Ted hanging from the quills of a Wooster paintbrush with all his might. Not a bristle budges.
As time marches on, so does the old - but not old-fashioned - and mighty Wooster Brush Company seeking not the wealth of the gold that forty-niners set out for 165-years ago, but rather the legacy of innovation and strength found in a tight community of brush- and roller-producing happy folk from the little town of Wooster, Ohio.
"We are a close-knit bunch," shares President Fagert. "We spend a lot of time with each other over the course of a day and a career. Forty couples work at Wooster, and we've got sons and daughters, aunts and uncles, in-laws and a few outlaws. We're not perfect by any means, but our people are really pleasers. They want to make products that perform for our customers. It takes people to make a company like this happen - and last."
Happy Anniversary to Ted the Tester and The Wooster Brush Company team!