Cala Brush Supply to Exhibit at INBRUSH 2022: Your Trusted Processor of Sustainably Sourced Tampico Fiber
Quality from harvest to delivery since 1998

Cala Brush Supply is a well-known Mexican producer and exporter of the finest quality Tampico Fiber. This family company takes great pride in satisfying the needs of its customers whilst remaining mindful of its role as stewards of the land on which the product is cultivated.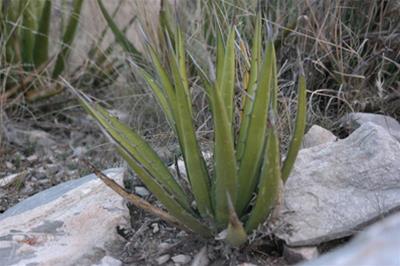 The company is pleased to be exhibiting at this year's inaugural edition of INBRUSH (India Brush Expo 2022), India's only B2B event for brush manufacturing machinery & finished brush suppliers that will take place from 25 – 27 May 2022 at the CIDCO Exhibition & Convention Centre, Mumbai, India. Its team will be available to attend personally to your requests, answer your questions and demonstrate the special materials that it can supply for that special brush project.
Established in 1998, Cala Brush Supply's reach now covers an area of over eight million kilometres and it is involved with over 5,000 harvesters. With such a vast network of farmers and their employees comes great responsibility, and Cala Brush Supply's CEO, Eduardo Castillo, is committed to offering better labor conditions to harvesters in a socially responsible way, as well as to insisting upon sustainable growing conditions.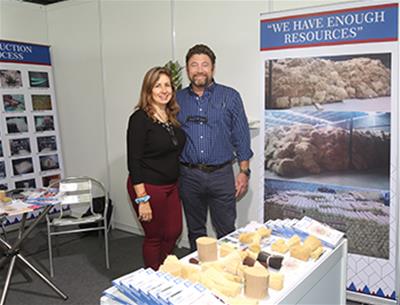 "Cala Brush Supply does not harm any ecosystem when producing its product and offers certification of that," he stated. "In this company, we support the farmers and their families in this semi-desert region to ensure that they live in healthier and improved conditions and are sustained in work throughout the whole year. Therefore, each family, with a steady life, is also in a safer financial position." In fact, he states that the improvements have resulted in a 400% increase in wages in the past 20 years.
By instilling better growing and harvesting techniques, Cala Brush Supply can guarantee a better-quality material for its customers with less flaws and with the best prices in the market. Tests show that there are less than 0.0014 percent of defects in its products and Cala Brush Supply is proud to offer a certificate to that effect.
Cala Brush Supply has three points in its company philosophy which are:
Understanding its customers - Quickly learning and adapting to customers' fiber property requirements to deliver the best quality natural material for easy assembly on even the fastest stapling machines.
Understanding quality control - Mastering the productive capacity by controlling the harvesting and production methods used, ensuring the best quality of fibers and reliability of delivery dates.
Product guarantee - Top quality, dust-proof plastic covers are used to protect the fibers and assure the long-lasting condition of the material during storage or humid conditions. This does not diminish the abrasive and absorbent capacity of the fiber. Due to this strict control and high-level support for the workers, the product is rarely low and, therefore, delivery dates are to be relied upon.
Qualities
Tampico Fiber is a soft to medium-soft bristle with the following qualities:
Very resistant material but with a very fine, delicate and smooth texture
Has abrasive qualities which makes it ideal for polishing applications
Keeps its qualities and smoothness over time, while other fibers become hard and the quality deteriorates
Applications & Use
Tampico Fiber can be used for manufacturing the following products:
All types of cleaning brushes and scrubbers for industrial or household use
Industrial brushes for polishing of metals, iron, steel, aluminum, wood etc.
Paintbrushes and heavy-duty brushes
All types of sanitary and personal hygiene brushes or scrubbers used for cleaning or massaging such as cleaning brushes, bath brushes, finger brushes, massage brushes etc.
Shoe polishing brushes or brushes for shoe polishing machines or floor polishing machines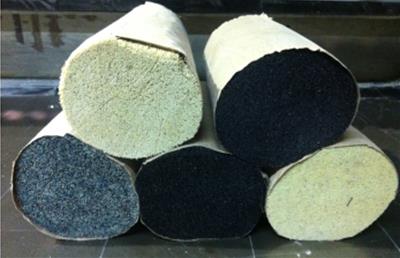 Tampico Fiber itself has great liquid retention-and-release properties - it will absorb 65% more water than plastic fillings. It has a unique surface roughness due to crystals of calcium oxalate embedded in the surface. It is unsurpassed in most general sweeping applications and in all applications requiring liquid retention, scrubbing and surface finishing. "There is no plastic substitute for Tampico fiber", Eduardo assured us.
Visit Cala Brush Supply at INBRUSH 2022 to discuss your requirements. Booth #R33
For more information about Cala Brush Supply and its products, please click the company link below: