Love at first "Click": NEW Dish Brush from Ebnat
This will take your heart by storm!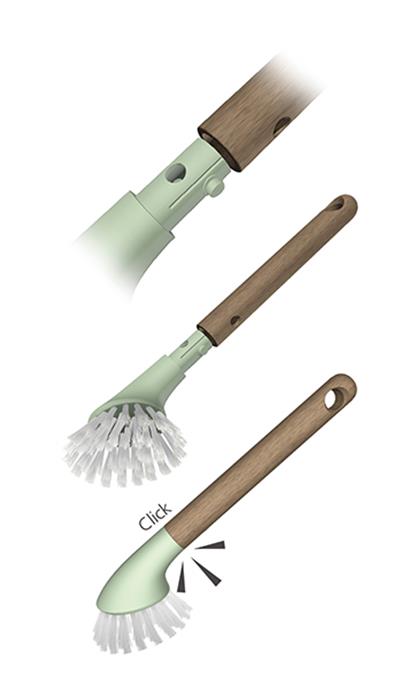 With its modern design and high-quality materials, it could easily pass through as an art object. The fresh color of the brush head completes the appealing look. But appearance is not everything. The dishwashing brush is not stingy with their inner values. The handle is made of high quality Swiss FSC® Beech wood and is available in two practical lengths.
Thanks to the hanging hole on the handle, the brush can be stowed to save space. But the most important advantage has not been mentioned yet. The dishwashing brush is a true sustainability champion. If the brush head is worn, it can only be replaced with a "click".
The shapely brush head is available in two different thicknesses. This makes the brush a true quick-change artist. With a click, the brush head can be fitted with black filaments. This harder polyester stocking is suitable for pans and persistent dirt, while the white filaments head gently and effectively cleans dishes.
Sustainable, changeable, aesthetic - an ingenious design from Ebnat!