New Toothbrush Selection from Ebnat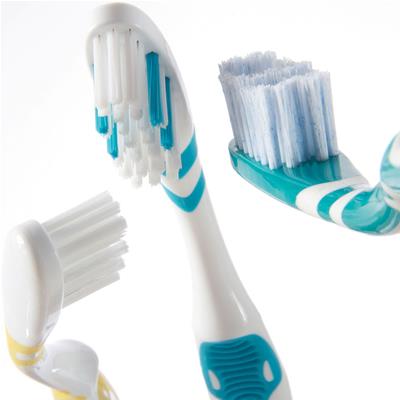 Ebnat AG is a strong Swiss producer in the oral hygiene section and a global innovative and technological leader in the interdental section. It produces toothbrushes, interdental brushes, dental sticks and flossers that meet the highest standards in terms of quality, ergonomics and price/performance.
With its new toothbrush range, everything is now covered, from baby to adult age. The toothbrush selection is presented in a sporty and dynamic design for grown-ups and in a playful design with good grip for the very young clientele, aged between 0-6 years.
Also, for these new developments, the focus has been entirely on incorporating Ebnat AG's values of quality and innovation in the products: The toothbrushes do therefore not only meet the high dental hygiene requirements, but also deliver additional value through supplementary functions like flexibility and the fan-shaped cutting. Aspects like ergonomics, forms that suit the target group, current findings on dental medicine and the newest production techniques have driven development steps and design. The result is a very good, gentle cleaning performance, reaching the optimal on tooth surfaces that are difficult to reach, a good grip and an appealing design.
Thanks to the 3-component injection moulding process, Ebnat distinguishes itself by another new competence. This creates the advantage for customers and consumers that the organization can react to market trends with different colour combinations and at the same time emphasise the special competences of the individual toothbrush.
In addition, Ebnat is the right partner for you in the private label sector. It offers customers a complete service which includes product design, as well as building and testing prototypes and designing the associated packaging.
Ebnat is an active member of the FEIBP (European Brushware Federation) and is pleased to be represented once again at its Annual Congress to be held in Marina di Ugento, Italy, 23 to 26 September 2015.