The Marco Kracht Company Releases New, Improved, Harder Flagging Knives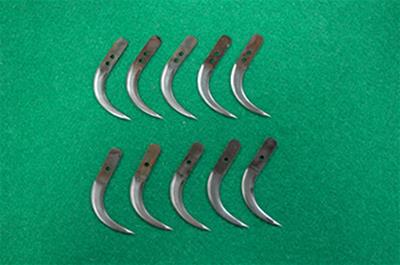 Following the success of the release of the harder version of its flagging knives at Interbrush 2016, the Marco Kracht Company has forged ahead with plans to increase the hardness of its blades further still and, after a couple of years of research, has finally found a supplier of steel that is able to supply a suitable new alloy. Thanks to a special heat treatment, it is possible to achieve a greater hardness, whilst retaining the same flexibility-elasticity as with the steel used before.
In November 2017, tests were conducted to find the best compromise between high-hardness and flexibility/elasticity with the new steel and, as a result, have been able to create the optimum flagging knife, building on almost 50 years of experience in production.
63 HRC (Rockwell C points) is truly a great achievement! In fact, it is more or less the same hardness of the HSS (High Speed Steel) tools used for working, drilling and milling metal mechanical parts.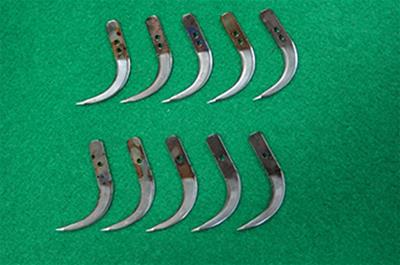 Up to this point, the company has delivered around 10.000 pieces of the new, improved version without receiving complaints for broken knives. Therefore, this version could work equally well for cutting bundles of filaments as well as on fully-assembled brooms.
Both the previous harder version and the new version of the flagging knives were developed for fulfilling the requests of customers using PET and other hard filaments, but, since the way in which the knife is sharpened is the same one used for sharpening the knives with the standard hardness, these knives could be used for working PVC filaments without problems.
Almost all the customers that have tested the new harder knives are now ordering them instead of the older version so, for this reason, the company is anticipating stopping the production of the standard version and offering its customers only the new, harder, improved version of flagging knives.