No Alternative to WÖHLER for Innovative and Future-Proof Machinery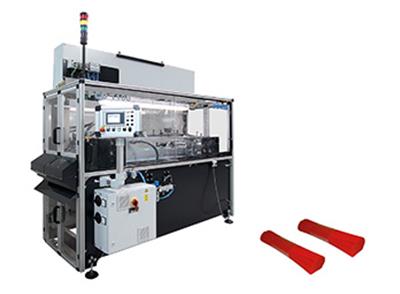 Whatever the product line, strip brushes, roll brushes, street sweeper brushes, power brushes or filaments – one particular brand is always up front for every player in the global brush industry: Wöhler Brush Tech with its world of brushmaking machines. A true guarantee for innovations in brushmaking automation.
Wöhler offers the customer a great range of machines for industrial brush production. Machines based on years of expertise and perfectly adaptable to specific customer demands thanks to their modularity.
Furthermore, Wöhler offers full service from the very start, beginning with consulting. Customer requirements are carefully reviewed, allowing maximum consideration of demands on designing and developing new machines and guaranteeing the highest possible benefit to the customer.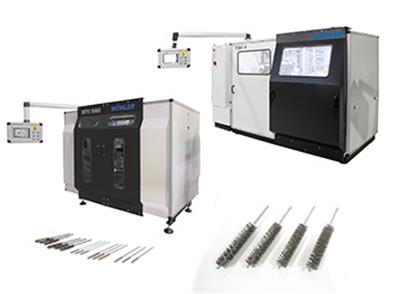 Even the most exceptional customer requests can be effectively realised: The remarkable modularity of the machines allows customised developments to be brought into the production process. Brushmakers greatly appreciate these possibilities, the end product of every project being an individual machine, tailored to their requirements.
2017 has been a successful year for Wöhler so far with global machinery sales and further development in all worlds of brushmaking machines. Furthermore, a number of completely new innovations are currently in development.
A sustained trend in the brush industry is the unique selling proposition. Brushmakers are all looking for individual brush products to generate this feature and this will remain a significant competitive edge in the future. This is why Wöhler works so closely together with the customers in optimally fulfilling their demands and requirements and ensuring them future sustainability.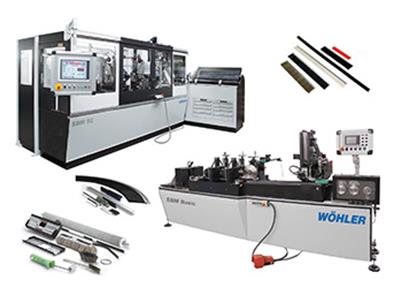 This very customer service is of great importance to Wöhler, which is why it is constantly working on improvements to further ensure customers of the best expert support, quickly and comprehensively.
The world keeps changing: Optimisations in automation technology are made daily and this applies to brushmaking too. Whoever wants to stay competitive in the future, has to set the right course today and this means optimising automation with sophisticated and durable machines.
Wöhler sees its role as machine builder for the brush industry in helping customers to sustained competitiveness and the ability to optimally serve selected niche markets, thanks to innovative machines and optimised automation.
Brushes are incredibly versatile products, without which many applications would simply not be possible and are set to remain so in the future: There is still an enormous amount of potential to be found in brushes.