Wöhler – Join the Possibilities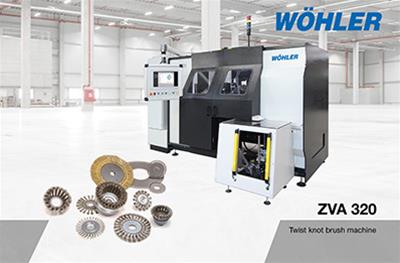 Compelling reasons have forced the postponement of the Interbrush. This also means for WÖHLER that meeting with clients and friends in Freiburg will not take place before 2022. For WÖHLER the Interbrush is always a particular opportunity for presenting latest developments. That's why all clients and prospective buyers are now cordially invited to Bad Wünnenberg, where the innovations can be viewed directly on site.
WÖHLER's open stand presentation of outstanding machines for industrial brushmaking already convinced visitors in 2016. This open approach has initiated a radical rethinking in the whole industry over the past years. Future-oriented themes on digital industry make it obvious to all that automation and digitalisation will not stop even at the gates of a highly traditional trade like the brush industry.
The expertise established by WÖHLER in countless successful projects over 87 years is the key to facing a positive and innovative future.
"We are very proud of being a reliable partner for our clients and seeing eye to eye with them. Together we have realised a number of exciting projects in the past and in doing so have built a sound basis for developing modern solutions and machine concepts in the future." General Manager Matthias Peveling stressed, clearly pleased about the great cooperation.
As one of the leading machine builders in the brush sector, WÖHLER is already able to meet many future demands today.
New user concept for the demands of today's working world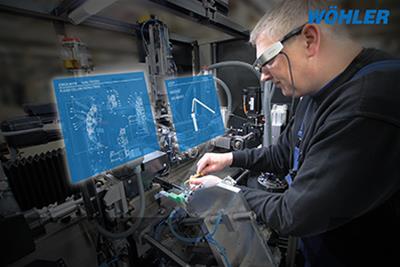 A holistically newly developed user concept, together with state of the art technology, lays the foundation for effective integration of the machines in the entire process chain. From job management up to data collection, WÖHLER machines not only deliver high quality products, but also enhance efficiency by the direct evaluation and transfer of production data back into the clients' systems. This allows optimal production monitoring and the acceleration of the complete production process through to shipping.
A further future component is modern predictive maintenance, which has a great potential for considerably boosting machine availability.
"With this knowledge we introduce a new era compared to that of conventional reactive maintenance. Possible malfunctioning can be recognised and averted before it occurs thanks to this method." General Manager (Engineering) Daniel Horenkamp explained.
Even the operator interface has been adapted to the modern working world, now appearing both clearer and better structured. The machine enters a direct interaction with the operator, guiding him more simply and clearly through diverse applications. This effectively minimises the risks of maloperation, as well as cutting training time and downtime. Difficulties in troubleshooting decrease, as does the necessity of service calls.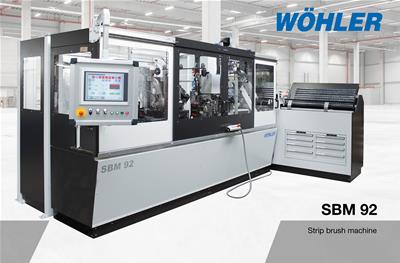 A new dimension of service
Dreams come true. WÖHLER's visions in customer service have gone into an implementation strategy, which will considerably further enhance the WÖHLER service already in the coming years. To date, first steps have already been made for making the service both faster and more convenient for the client. Spares and wearing parts can be identified and ordered even faster and easier in the future. A service technician can also give assistance directly online as required.
Modularity in machine building offers fast solutions and scope for innovation
The modular kit structure of WÖHLER machines is already well known to many. With this feature WÖHLER not only developed a perfect solution for standard production, but also for allowing innovative new projects to be realised economically. As opposed to classic custom machine building, the basic demands can already be met with the standardised modules. Customer specific requirements, ideas and wishes can be developed and realised on this basis. This saves time, costs and increases flexibility in development.
The modular engineering experience, planned for the Interbrush, from the WÖHLER World of strip and power brushes will now be made available to clients and prospective buyers in the form of digital media, for an expressive and persuasive presentation anytime.
Experience the full WÖHLER portfolio of street sweeper brushmaking machines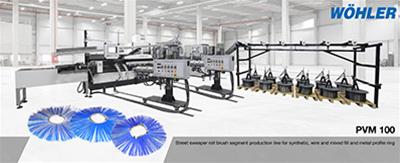 The machines for the production of street sweeper brushes can be experienced in a very special manner thanks to virtual reality. These impressive and true-to-detail giants of brushmaking machines are definitely an opportunity not to be missed: Using latest technology WÖHLER is able to make a momentous impression worldwide.
Let yourself be inspired and discover the diversity of possibilities at WÖHLER! Please click the Company Page link below: