The Multithread Adaptor from Lessmann – Nominated for the 2018 FEIBP Innovation Award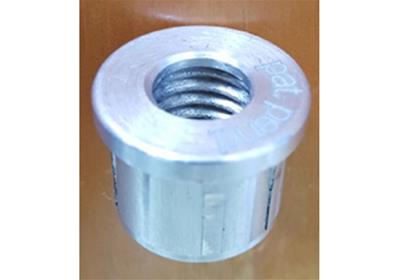 Description:
A newly designed thread in the brushes with an adaptor that allows the brushes to be fixed properly on M14 as well on W 5/8 threads.
Why you need the new Lessmann Multithread - Adaptor:
Power tools with threads have either standard W 5/8 or metric M14 spindles.
The South - American dealers must keep 2 different brushes or brushes with multithread.
The multithread in the market is outside all standards and risky.
The new thread is a patent pending revolution:
Significant improvement in the safety of the product
Easy to handle (DGBM 20 2017 106 097.7)
Improvement of centical clamping compared to the multithread
Expansible to other tools (flap discs etc.)
How to use (please refer to illustration)
Insert the adaptor on the opposite side at the nut on the brush (1)
Press the adaptor inside the bore hole till it blocks (2)
Assemble the brush on the side 5/8" at the grinder (3)
Assembled brush (4)
For more information, please click the company name link below where you will find full contact details, web and email links.