Pogliani srl: Experts in Supplying Quality Wire to Brush Manufacturers
Pogliani srl, as a benchmark in the brush sector, is able to provide a wide range of wires for broom and brush production.
Materials are available from stock or can be supplied quickly; the company in fact regularly imports FCLs of wires, especially stainless steel, and keeps materials in stock to be delivered according to customers' needs.
Here below is a list of wires we regularly supply for the brush sector:
Flat steel wire: thanks to high resistance to stress and deformation, this wire is used in the production of road brushes
Bright, copper coated and galvanized wire for stapling purposes
Stainless steel wire for filling and punching; material required in the hygiene sector as it does not oxide. Stainless steel wire is available in different grades, tensile strengths and spools according to customer's needs.
Crimped and level brass wire
Nickel silver wire
Special alloys such as low carbon wire, phosphorous bronze
Other metal wires such as brass coated single wires and wire ropes in different constructions
Wires can be supplied on different kinds of spools, level or crimped and cut to required lengths.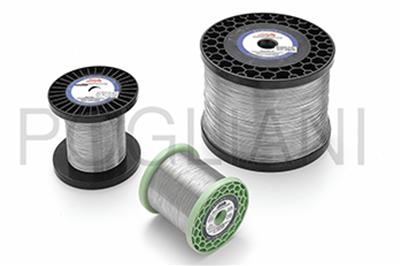 For any further information on products and prices, please send your requests to us via the link below where you will find our contact information and website. We'll be more than happy to provide our best quotation for wires required!