The Provinci Roller Saver and Brush Saver
The Provinci Roller Saver:
Why did you create this product?
It allows you to keep your paint roller fresh for minimum 3 months, switch from plastic bags and think green! Paint rolls are often expensive and rinsing them often takes up valuable time. Poor preservation can cause dried up, useless rolls that get thrown out during the project. The time it takes to roll in and out of plastic, drive to the store to replace rollers and clean rollers, is valuable both for the painters, paint contractors, as well as the end customer! With the Roller Saver, you cut costs by reducing your consumption of rollers, and by avoiding these issues.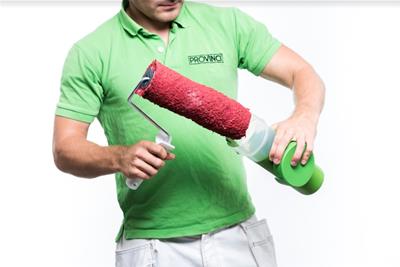 What's the features/benefits of the roller saver?
Keep rollers fresh for a minimum of 3 months
Fits rollers from 18-25 cm
Store with or without handle
Keep the workplace and car tidy
Wash out dry and wet paint easily
Note the color code and create a simple storage system
See the actual color
Short term storage: paint stays fresh
Long term storage: store clean roller free from dirt and dust
The Provinci Brush Saver:
Why did you create this product?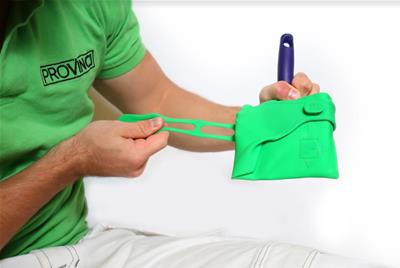 Paint brushes are expensive and rinsing them every day takes a lot of valuable time. Poor preservation between jobs can end with dry and ruined brushes i the middle of projects. This time is valuable. Most people also care about the environment and everybody knows plastic bags are bad for the environment.
With Brush Saver you cut costs by reducing the amount of wasted brushes and increase the life of all paint brushes, significantly! You do this while reducing your plastic bag consumption, use of solvents and paint, and also make the job more efficient.
What's the features/benefits of the Brush saver?
Keeps your paint brush fresh between jobs in up to 100 hours without cleaning
Dry and wet paint is cleaned easily
Fits all paint brushes from 20-130 mm
Keep a neat system at work and in the car
Short-term storage: keeps your brush fresh
Long-term storage: keeps the briste away from dirt and dust
Length/height/width:
Weight: 65g (75g w/ packacking)
Materials: Silicone
Wash with up to 80ºC water
Withstands solvents (such as white spirit)
Where can i buy these products in the UK?
Our products can be bought at the following places in UK:
Tool station (only online for now)
Brewers
Homebase