Abrasive filaments for CNC brushing tools from Perlon® – The Filament Company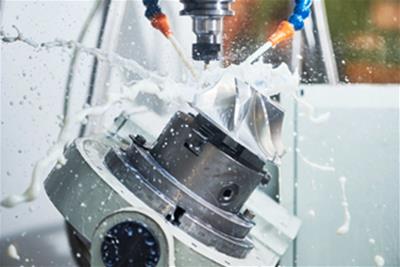 We are the world's leading manufacturer of synthetic filaments. We develop customer-oriented products of excellent quality through technical expertise and innovation.
Perlon® – The Filament Company – stems from the merger of PerlonNextrusion and Hahl-Pedex. Perlon® generates annual sales of above 125 million euros, employs more than 750 people and has a production capacity of over 20,000 tons. We operate from locations in Germany, in the USA and in China.
Our portfolio incorporates an extremely diverse range of products for almost any industrial application. We are constantly creating new solutions for unique products – developed today for the markets of tomorrow.
The world's broadest range of abrasive filaments
We manufacture the world's largest and most diverse range of abrasive filaments for applications requiring abrasive performance. Years of continuous product development have led to the creation of a portfolio of products made from diverse high quality engineering polymers and abrasive grit types. Our abrasive filaments are recognized throughout the technical brush and tool sector for their accurate diameter control, even grit dispersion, aggressiveness and lifetime. Our standard range available from stock incorporates over 60 different products.
Abrafil®, AbraMaXX® and HT250
Abrasive filament range for high quality brushing tools for automatic metal- working machines
Edge deburring, hole cleaning, surface polishing, after drilling, flattening or cutting metal parts are all automatic milling processes done by CNC Machines, robots or in transfer lines. These processes require high performance tools to ensure accurate tolerances and high productivity.
Abrafil®, AbraMaXX® and HT250 are specific abrasive filaments made from special raw materials developed to improve finishing on all types of metal surfaces.
Brush and tool makers can select the best suited filament according to the requirements of the end user: dry or wet brushing, short or longer brushing cycles, heat or chemical resistance and from light to heavy grinding
Each HAHL filament is manufactured under very strict quality controls to ensure consistency time after time. Our consistent diameter, grit load and dispersion provides end users with repeatable brush performance.
Abrafil®
High productivity
In response to the demand from customers looking for a higher level of abrasion performance right from the start of their process, we developed Abrafil®. Made from PA 612 together with special additives to increase stiffness and to improve thermal stability, we were able to shorten the time needed for brushes to reach their peak abrasive performance.
Abrafil® is used in particular for brushes working with a short cycle length.
Abrafil® is produced with all grit types and in diameter range from 0,25mm (.010") to 3,00mm (.120")
and is available in a large range of stock items.
Key features
Good stiffness
Short cycles
High initial abrasive performance
Melting point 212°C
Product range
Diameter range: 0,25 – 3,00mm
Grit types: AO, SiC, KK, DM
Grit sizes: 35 – 3500
AbraMaXX®
Maximum performance
Our search for a high temperature resistant abrasive filament (150°C continuous working temperature) led us to develop AbraMaXX®, which possesses superior bending stiffness characteristics than all other abrasive Nylon filaments, even at slower rotational speeds, whilst retaining a high level of flexibility.
AbraMaXX® is used in particular for high precision finishing brushes.
AbraMaXX® can be produced with all grit types and in a diameter range from 0,25mm (.010") to 1,40mm (.055")
Key features
Approximately 20 % higher bending stiffness than PA612
High precision brushing
Melting point 285°C
Product range
Diameter range: 0,25 – 1,40mm
Grit types: AO, SiC, KK, DM
Grit sizes: 46 – 3500
HT250
Extreme applications
Manufactured from a high temperature polymer, HT250 has a continuous working temperature of 250°C (482°F) and is designed to be used in densely filled brushing tools with a short trim length.
Its lack of flexibility is compensated by excellent bending stiffness, making it well suited to applications with short cycle lengths where frictional heat can be an issue.
HT250 is used in particular for high precision finishing and brushes working with a short cycle length.
HT250 is produced exclusively with DM grit made to individual customer specification only.
Key features
Very high stiffness
High grinding capacity
Chemical resistance
Melting point 340°C
Product range
Diameter range: 0,25 – 1,60mm
Grit types: DM
Grit sizes: 46 – 1000
Perlon is a member of the Serafin diversified group of companies, whose family philosophy of entrepreneurial tradition dates back more than 150 years. Following the principle "responsibility derived from tradition", Serafin invests in, and develops companies whilst applying this foundation with all stakeholders. Serafin's development is complimented through the expertise of advisory board members Prof. Dr. Bernd Gottschalk, Wolfgang Ley and Prof. Dr. Heinrich von Pierer.
For more information, please click the company name links below: