Filling Materials for Personal Brushes from Pogliani of Italy

If you are a producer of personal brushes, your enquiries should be sent to the company Pogliani srl. Pogliani srl has operated in the brush field since the beginning of the 20th century and, nowadays, is a landmark in this sector, so is able to suggest the best solutions combining quality with price and service in optimum conditions.
For producers of personal brushes, POGLIANI would like to focus the attention on the special synthetic filament KREX ®. The constant market analysis and research carried out by the company K.R. Plastic over the years, led to the creation of a wide range of variations of KREX ® filaments for personal brushes.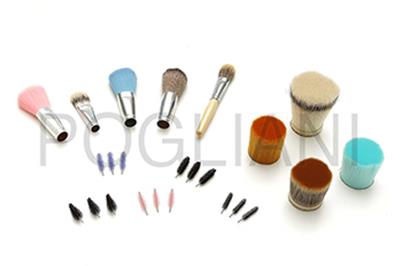 KREX ® is a mixture of polyester, chemically tipped and widely used for the production of paint, cosmetic and toothbrushes. It is produced by the company K.R. Plastic Ltd of Thailand that POGLIANI represents as sole distributor in Europe.
KREX ® has a particular taper percentage due to an exclusive production method and therefore it's particularly soft at top and it looks like pig bristles. For this reason KREX ® is the ideal product to fill cosmetic brushes and more.
KREX ® Gemini is a co-extruded filament with the internal and external layers in two different colours.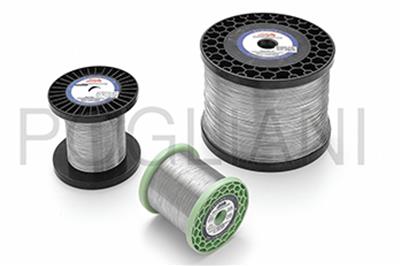 For personal brush manufacturing, POGLIANI SRL can also supply:
Synthetic filaments
Nylon 6 -66 -6.10 -6.12, Boar imitation filaments
Wire
Stainless steel wire ( for stapling and twisted purpose)
Nickel silver wire (flat and round)
Brass wire ( level and crimped)
Natural fibres
Tampico, Coco, Horse hair, Bristles mixtures, Boar bristles
For any further information on products and prices please contact Pogliani via the company name link below where you will find full contact details, including email and web links.