Stainless Steel Stapling Wire for Hygiene Brush Manufacturers from Pogliani srl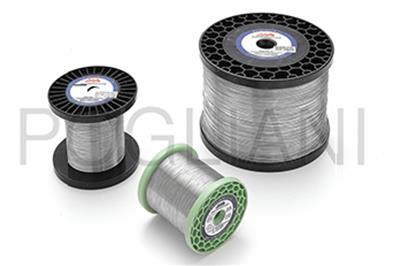 Pogliani srl is a point of reference for the brush field as it's in the brush sector since the beginning of the XX century and nowadays it's able to suggest the best solutions combining quality with price and service.
For hygiene brushes POGLIANI SRL has been supplying for many years stainless steel stapling wire to all the major hygiene brushes producers in Europe.
Stainless steel wire is available in different grades, tensile strengths and spools, according to customer's needs. This wire is suitable for stapling household and industrial brushes employed in the hygiene sector as it does not oxidise. Thanks to its chemical composition it can be used for stapling brushes that have to get in contact with water.
Pogliani keeps stainless steel wire in stock, usually material in Aisi 304 L and 316 L grades, from dia mm 0,40 to dia mm 1,20.
We maintain adequate stock levels in order to satisfy all customers' requirements, so if other diameters and/or grades are required we are able to provide them.