Perlon®- The Filament Company

Perlon®- The Filament Company has been the name of the group formed following the fusion of Perlon Nextrusion and Hahl-Pedex since 2016 and incorporates 100 years of filament manufacturing experience. Our vast technical expertise is strongly influenced by the core competences of each of our individual sites. This combined know-how has led to the development of a unique portfolio, out of which a powerful company in the position to supply customers the world over with innovative high-tech filaments has grown.
Perlon® understands the need for sustainability in the future and is working on the development of filaments made from bio-based, biodegradable as well as from recycled resins. All these products make up our new product family, Perlon® Green Line. You are
invited to contact us regarding further information on this range find out what else we have to offer.

Our Hahl Range, a name synonymous with the brush industry for almost a century, comprises the world's broadest range of synthetic brush filaments (SBF) and abrasive filaments (ABR), made from the highest quality polymers and other component raw materials.
Our standard stock range of almost 200 products, located in our fully automated warehouse in Munderkingen, Germany has long since been a stable source of filaments for the European brush industry. A similar stock programme is also available from our US site in Lexington, South Carolina and enables all customers to source a wide variety of products in quick time and in any quantity. Our diameter range runs from 0,075mm (.003") – 3,50mm (.138").
Synthetic Brush Filaments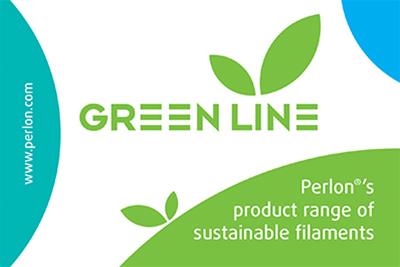 Our SBF range is used in the manufacture of all kinds of brushes and brushing tools, used in industry and in the home.
Alongside well established polyamides (PA 6, PA 6.6, PA 6.10 and PA 6.12), polyesters (PBT and PET) and polyolefines (PP and LDPE), we extrude high-tech polymers for demanding applications requiring increased heat resistance (HT150 Green Line, Pekalon II, PEEK), flame retardancy (UL94V0 conforming PA6) and electrostatic resistance (PA6 conductive and anti static).
Making its Interbrush debut this year is our new range of natural hair replacement materials, BioniFil®. Constructed using custom technology and with special additives to mimic the multiple advantageous properties of animal hair, both BioniFil® H, a replacement for horsehair and BioniFil® P, an alternative to natural boar bristle, offer manufacturers consistent quality, clean processing and good availability. This range is also food approved and vegan.
Our commitment to sustainability has led to the development of a brand new 100% bio-based filament, PA Green Line. Made from raw materials manufactured from the castor oil plant, this material has excellent bend recovery and wear resistant characteristics.
Abrasive Filaments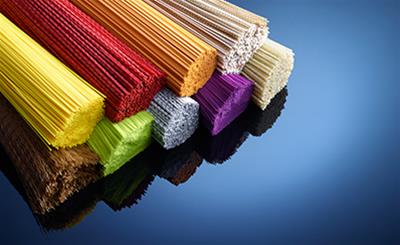 Used for the manufacture of brush tools for deburring, polishing, sanding and cleaning of almost all surface materials, our in-house developed brands Hahlbrasif, Abralon®, Abrafil ®, Abrafil®NG and high temperature resistant AbraMaXX® stand out through their consistent diameter control, even grit distribution and grit load and obviously through their abrasive properties. We use only the highest quality polymers and offer grit sizes from 36 – 3500 in SiC, AO, Ceramic and DM.
Our Hahl Range is complimented by our range of multifilaments, used predominantly for the manufacture of roller brushes. MultiBil®, incorporating our alkali resistant Bilon® technology, and Multibrasif® offer customers higher cleaning/grinding performance, better resistance to breakage and longer lifetime in this specialist field.
Our experienced teams at each location offer technical support and advice on the best products to suit your application for industrial, food hygiene and household brush manufacture.
Dental Care and Personal Care Filaments

For more than 30 years, our Pedex Range has been a driving force in the market for innovative toothbrush filaments. From very early on, we have led the way in developing filaments based on polyamides, derived from natural resources like the castor oil plant to address the growing market need for sustainable products.
These filaments are marketed under the trademark of Medex®S Green Line. Base polymers used to produce these filaments are PA 10.10, PA 4.10 and PA 11, which are all FDA approved and therefore unrestricted in their use for dental or personal care applications.
We have also extended the sustainability concept to encompass other functional filaments from our well-known innovative product range. Filament classics from Perlon® such as Spiral filaments, Whitening filaments, Trilobal filaments and Texturized filaments are also now available based on sustainable Medex®S Green Line polymer technology.
For the personal care market, we offer a wide range of special filaments for decorative cosmetic applications – such as mascara brushes, nail polish brushes and applicators.
In addition to this, ultrafine filaments down to 2 mil diameter can be manufactured for the production of facial- and body brushes.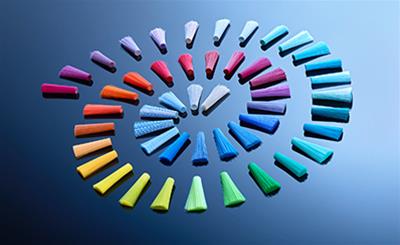 For special applications, we offer a variety of filaments based on raw materials with different properties – depending on our customers' requirements.
In addition to the use of Polyamide 6.12, Polyester PBT, Polyamide 6.10 and TPEE, we have developed a range of eco-friendly materials, incorporating a variety of sustainable PA 10.10, PA 4.10 and PA 11 based filaments.
Different shapes, for example trilobal, square and rectangular can be produced as mono- or multiple component filaments. Stain Devil® – our three-component filament – is a perfect example of our R&D calibre.
The use of fillers, active ingredients and foaming agents, which have an impact on the properties of the finished product, give consumers the opportunity to choose between a volumizing or easy-release mascara brush.
For more information about Perlon Group, please click the Company Page links below: