Blue Monster® AdvantageTM Closet Bolts Now Offered in Two Sizes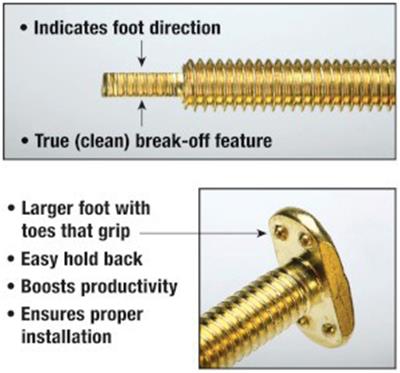 Blue Monster® AdvantageTM closet bolts with their patented broached-tip design indicating the direction of the bolt's foot underneath the flange, are now available in 1/4" and 5/16" diameter sizes.
Blue Monster® AdvantageTM closet bolts feature raised knobs on the underside of the foot that prevent movement after setting the toilet. These unique closet bolts are machined to facilitate a clean "break-off" at the desired level, eliminating the need to saw the bolt at the proper length. This action takes seconds, prevents marking the china with a saw and provides a secure fit for the universal bolt cap. It also allows for easy removal of the nut if disassembly is required.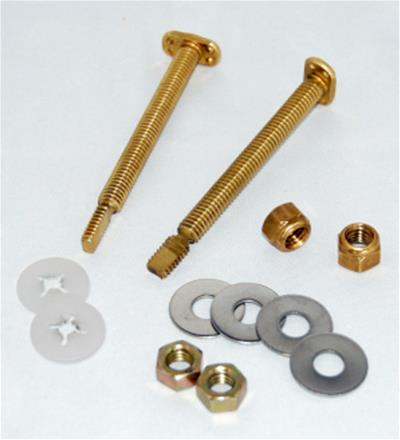 Contractors appreciate the ease of toilet bowl installation offered by Blue Monster® AdvantageTM closet bolts. These are the only closet bolts that indicate the direction of the foot underneath the flange. AdvantageTM closet bolts are packaged with a second set of stainless washers and brass nuts to simplify installation and ensure the job is done properly. Each kit contains 2 solid brass bolts, 2 brass open-end acorn hex nuts, 2 brass traditional hex nuts, 2 nylon Tinnerman nuts and 4 stainless steel washers.
AdvantageTM closet bolts and other Blue Monster® products are available at leading plumbing wholesalers and DIY home centers from Clean-Fit Products, a division of The Mill-Rose Company. For further information, please click the company name link below: