Filaments for Fruit & Vegetable Processing from Perlon® – The Filament Company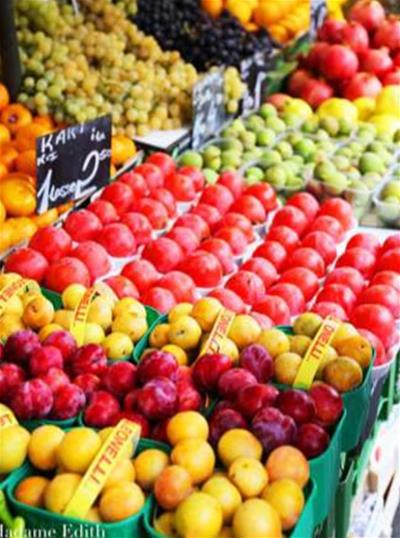 We are the world's leading manufacturer of synthetic filaments. We develop customer-oriented products of excellent quality through technical expertise and innovation.
Perlon® – The Filament Company – stems from the merger of PerlonNextrusion and Hahl-Pedex.
Perlon® generates annual sales of about 125 million euros, employs more than 750 people and has a production capacity of over 20,000 tons. We operate from seven locations in Germany, in the USA and in China.
Our portfolio incorporates an extremely diverse range of products for almost any industrial application. We are constantly creating new solutions for unique products – developed today for the markets of tomorrow.
Food contact approved brush filaments for brushes used in the agricultural industry
The agricultural industry uses roller brushes specifically designed for fruit and vegetable processing. These brushes are spiral-wound or staple set (tufted) cylinder brushes filled with a variety of filaments to meet specific food processing applications: from defusing peaches to peeling potatoes. Brushes should be manufactured using only premium quality materials and state of art of synthetic brush filaments to meet the demands of fruit washing, waxing and vegetable processing industries.
Our synthetic brush filaments meet the requirement and regulations for food contact. Certification can be supplied on request.
Fruit brushes (processing lines)
Brushes used for cleaning, wax application, drying polishing for apples, citrus, stone fruit, potatoes, carrots, onions, root crops, tomatoes… all types of fruits and vegetables. Typical fruit brushes have a standard overall diameter of 125mm and are made with different filaments, density or shapes according to machinery requirements.
Floppy brushes (transfer & packaging)
Brushes typically used in fruit sorting applications and packing systems as an overhead brush to help move fruit along a conveyor or as a transfer. These brushes are made with long soft bristles in either and have an outside diameter of between 300 and 500mm.
Vegetable brushes (washing machines)
Are made using various diameters of short filaments for washing, peeling or polishing of potatoes, carrots and a variety of other vegetables. Coded color brushes are used to identify the thickness of filament. Typical configuration is by stapling knots of filament into sectional square drive brush cores that are mounted next to each other to create longer brushes.
Mylex® LDPE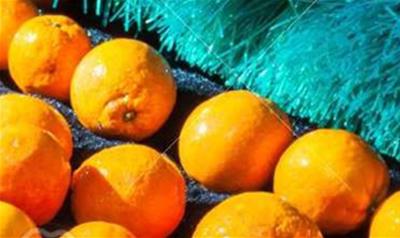 Designed for superior washing performance, Mylex® LDPE is the original filament of choice for fruit brushes. Mylex® is a super soft material with the consistency of no other polymer, making it suitable for cleaning even the most delicate of surfaces without scratching. Mylex® has a low density that leads to low cost in use. Mylex® absorbs no moisture, which ensures no loss of mechanical properties in wet conditions. Mylex® is manufactured with X-shape which ensures a good memory as well as excellent water and wax retention and can be supplied flagged for added softness.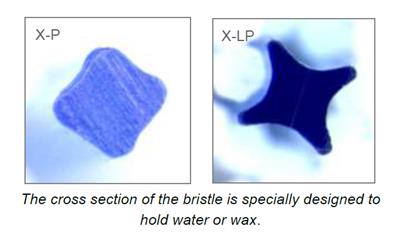 Main applications:
Washing and Drying in cold water
Waxing and Polishing
Floppy brushes
*Standard diameters:
Mylex X-P Ø 0.35 mm black
Mylex X-LP Ø 0.80 mm blue
Polyamide PA (Nylon)
Nylon is hard-wearing and is used in aggressive applications like cleaning and peeling with hot water. It has the longest life and best bend recovery of all synthetic filaments. PA 6, 66, 610 and 612 types have a similar resistance to temperature and chemical solutions and are differentiated mainly in terms of their moisture absorption properties. PA 6 and PA 66 absorb the most moisture and are therefore mainly used in dry applications. PA 610 and PA 612 can be used in both wet and dry environments.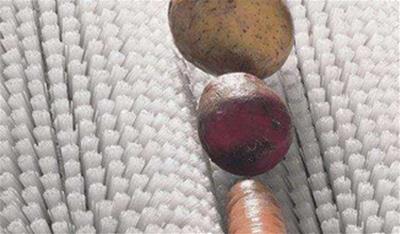 Main applications:
Washing and Drying in hot water
Waxing and Polishing Washing and Peeling
*Standard diameters:
Ø 0.15 mm to Ø 1.50
Black, white or natural
Polyester PBT
PBT filaments are used mainly in vegetable brushes due to their high wet stiffness properties that improve the cleaning brush performance. Its excellent bend recovery, resistance to acid solutions and thermal stability make it well suited for use in the food industry.
Main applications:
Washing and peeling vegetables in rotary machines
*Standard diameters:
Ø 0.25 mm to Ø 1.50 mm
Black, natural, blue, red, green, yellow
(*) Please consult our sales department for diameters and colours available from stock.

Perlon is a member of the Serafin diversified group of companies, whose family philosophy of entrepreneurial tradition dates back more than 150 years. Following the principle "responsibility derived from tradition", Serafin invests in, and develops companies whilst applying this foundation with all stakeholders. Serafin's development is complimented through the expertise of advisory board members Prof. Dr. Bernd Gottschalk, Wolfgang Ley and Prof. Dr. Heinrich von Pierer.
For more information about Perlon and its wide range of synthetic filaments for the brush industry, please click the company name below: