Techni–Colour: NEW Precision Colouring Brushes & Tools from Denman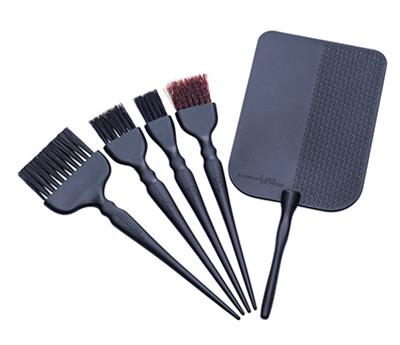 The new Precision Colouring tools from Denman takes the art of technical colouring to a level never before possible.
Designed by international colour expert Jack Howard, the new range of Precision Colouring tools by Denman have been created to enhance and further the work of the serious colour technician.
For the first time the simple tint brush has been re-thought and re-designed as a precision tool. This new patented tint brush design incorporates 'Temple Technology' – where high-quality synthetic bristle is angled to create a narrow and long-lasting tip for detailed and precise colour application. The bristle length and angled design enables the brush to hold just the right amount of colour without overloading or reducing the precision edge.
The perfectly balanced ergonomically designed handle is contoured to fit comfortably in the the hand for exquisite control and a level of precision not possible with traditional tint brushes.
Denman's Precision Colouring Brushes come in three sizes; Small – for detailing and micro-Balayage, Medium – for classic Balayage, re-touching and highlights and Large – for panel colouring, pasting and glazing.
An integral part of the Denman's Precision Colouring Kit is the uniquely designed Balayage Board which was created using Jack's own extensive experience and skill as a Balayage artist. Designed to be ambidextrous, the double-sided Balayage Board has both textured and smooth panelled areas. The smooth side is a palette for holding colour and blending while the textured side is designed to securely hold sections of hair for detail colouring. And as with the Precision Brushes, the Balayage Board has a sculptured handle for grip and comfort.
The Denman Precision Colouring tool kit also includes a dedicated Mixing Brush exclusively for mixing and preparing colours; leaving the Precision Brushes solely for the technical work, avoiding splaying and prolonging the brushes' pristine condition.
Denman Precision Colouring tools come as a full kit which includes the Precision Brushes, the Balayage Board and the Mixing Brush or the Precision Brushes are available as a set or individually.
Full product information can be found via the document link at the bottom of this article.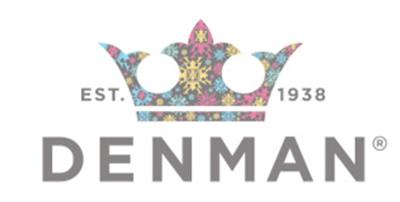 For more information on the Precision Colouring Tools or other Denman products please click the company name link below: