Gordon Brush: Bristling with Pride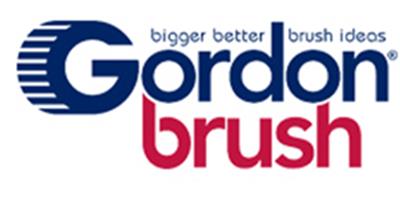 If a brush exists, we have it…if it doesn't, we'll make it. This is the guiding statement that Ken Rakusin, president and CEO, uses to direct the strategic direction for Gordon Brush Mfg. Co., Inc. Established in 1951, Gordon Brush® includes two brands whose origin dates back to 1855 and 1897. The Company, located in the City of Industry, California, manufactures over 17,000 different kinds of brushes, for almost every industry imaginable, in its state-of-the-art, 183,000 sq. ft., ISO 9001:2015 plant. No other brush manufacturer in the industry produces the depth and breadth of brushes as does Gordon Brush®.
Gordon Brush® is also Proud To Be An American Manufacturer™. "Patriotism is paramount at Gordon Brush®. The Company has been steadfast in its philosophy and commitment to manufacturing in the United States even under competitive threats", said Rakusin. "Re-investing profits into the purchase of millions of dollars in manufacturing equipment and machinery; pride in contributing to the American economy is near-and-dear to my heart", further proclaimed Rakusin.
This philosophy and vociferous promotion of making it in America, earned Rakusin a Certificate of Congressional Recognition, from Congresswoman Grace Napolitano and a congratulatory visit by the Congresswoman and House Majority Leader, Steny Hoyer. Rakusin was also honored as an "American Patriot", by the not-for-profit organization, American Made Heroes, which promotes companies and its leaders that manufacture in the United States.
Because of Rakusin's leadership and commitment to "Make It In America", Gordon Brush® was the recipient of the 2018 MADE: In America Award™. According to MADE: In America Chairman, James De Lorbe, "Gordon Brush is a truly singular company not only in its industry but in the United States. Rakusin's leadership and track record is not only sustaining but growing a long-established company here in the United States throughout a turbulent period of ever-increasing pressures to ship production overseas, represents a significant and exemplary contribution to our Nation deserving the highest order of recognition."
Using high technology automated machinery as well as hand-crafted workmanship, Gordon Brush® is able to manufacture a diverse array of standard catalog brushes and very intricate and specialized custom brushes, making the Company the leader in custom brush manufacturing. Some examples of specialized, custom made brushes include: brushes for the United States Army to clean the main gun on the Abrams tanks, which saved the Department of Defense over $1.5 billion; brushes that were used on the space shuttle and the lunar module; brushes to clean the guidance system and guns on the Apache helicopter; a brush that grows microorganisms used for alternative energy sources; brushes that are used by the FBI for fingerprinting crime scenes; brushes for very delicate medical procedures; and brushes for complex circuit boards in the computer industry.
Since the beginning of Rakusin's tenure, 29 years ago, Gordon Brush® has grown organically and through acquisition. Organic growth has been fueled by innovation, marketing, and customer service. The Company created and patented a revolutionary and novel, thin-profile broom, called the Seat Sweep®, that is changing the way America cleans its greatest sports stadiums, arenas, and theatre chains. Gordon Brush® also designed the brushes for the PlateScrape product, for which it won the 2018 William A. Cordes Innovation Award from the American Brush Manufacturers Association. The PlateScrape saves time and millions of dollars in water, electricity, and refuse by pre-washing plates in commercial restaurants.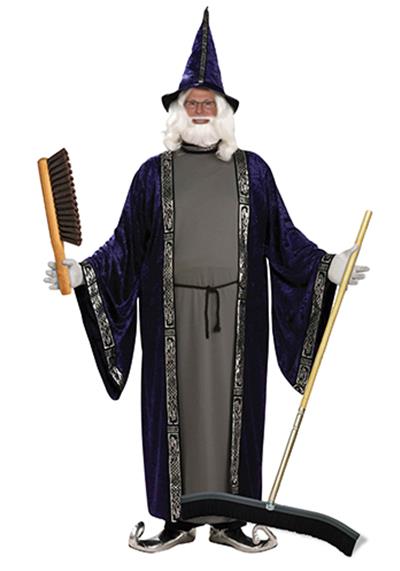 The Company is also the leader in marketing innovation through its re-engineered website (
www.gordonbrush.com
). This amazing website features a powerful navigation tool, an updated eCommerce platform for an easy, secure, fast, safe, and reliable check-out, and a 'Multi-Dynamic Faceted Navigation' search technology, making it virtually instantaneous to find the standard catalog brush a customer needs, in three clicks or less. As a further enhancement to its spectacular site, the Company added a Brush Selector WIZARD. The WIZARD will allow the user, who may not know what type or kind of brush he/she is looking for, to find their desired brush fast and easy, within a few clicks. "You don't need to know anything about brushes," said Rakusin, "to be able to find the brush for your specific need." "The WIZARD makes it possible for the end user to select any of the 15 brush attributes to quickly and easily narrow their selection criteria to find their ideal match," notes Alan Schechter, Vice President Sales & Marketing.
Fueling the other side of the growth curve are acquisitions and consolidations. Beginning with his first acquisition in 1999 of Marx Brush, a line of artist and cosmetic brushes, Rakusin has orchestrated the acquisition of twelve companies, the last one being unveiled at this year's ABMA meeting, Spectrum Brush, Newark, New Jersey, a manufacturer of paint brushes and rollers, since 1945. The acquisitions of Spectrum Brush, Redtree Industries, a leading paint applicator and paint brush manufacturer and distributor for the marine and hardware industries, in 2008, and Kirschner Brush, Bronx, NY, a manufacturer of custom paint brushes, in 2017 accentuates Gordon Brush's dominance in the paint brush category because of the synergy of these three acquisitions.
In 2006, Rakusin acquired Milwaukee Dustless Brush (MDB), one of the oldest manufacturers (dating back to 1897) of brooms, brushes, and squeegees, in the United States. Rakusin continued his consolidation in this space with the 2018 acquisition of Easy Reach, Inc., an American manufacturer of quality wash brushes, extension handles, injection and foam molded brush blocks and other janitorial products.
To further bolster the industrial product offerings of Gordon Brush®, Rakusin acquired JEK, Inc., a leading brush manufacturer for the printed circuit board industry and surface finishing and conditioning industry, in 2006; Brush Supply Company, a manufacturer of brushes for the printing industry, in 2011; StaticFaction, the sole exclusive, authorized North American distributor of Thunderon® anti-static properties; in 2016, J.B. Ward, a manufacturer of specialty custom brushes, whose origin dates back to 1855, also in 2016; and Parker Brush, Inc., an American manufacturer of brushes for the agriculture, food processing and electronics industries, in 2019.
Rakusin's lone, non-industrial/commercial acquisition, is the very popular FootMate® System (
www.footmate.com
). Foot care is a daily challenge, but the 100% American made, Podiatrist recommended FootMate® System makes optimal foot health easy. It is a complete foot transformation® system for cleaning, soothing, stimulating, and massaging your feet every time you shower. The FootMate® System is a brush and specially formulated gel that goes in the bath or shower to clean and massage your feet without having to bend over. The product is great for anyone wanting a soothing, stimulating way to clean and massage their feet. The FootMate® System is the ultimate foot massage and the perfect way to pamper your tired, aching feet. Your feet will Love You!...®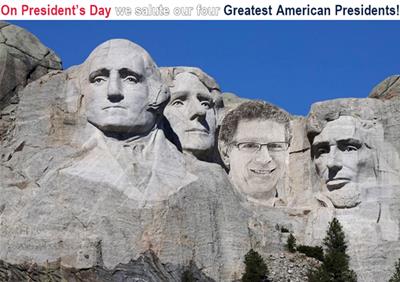 As a past president of the American Brush Manufacturers Association, his commitment to "Make It In America" and Proud To Be An American Manufacturer™ attitude, coupled with his flawless execution of both an organic and acquisition growth strategy, makes Ken Rakusin, a brush industry legend. If there were a Mount Rushmore of brush industry executives, one spot would be reserved for Ken Rakusin.