Gordon Brush®: Committed to American Manufacturing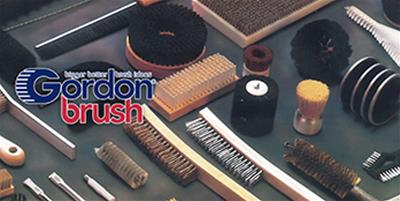 Producing more than 17,000 different kinds brushes for every industry imaginable, Gordon Brush® has become the leading brush manufacturer in the nation. According to CEO Ken Rakusin, if a brush exists, we have it…if it doesn't, we'll will make it! "What most people don't realize is that almost every single type of industry needs brushes for one reason or another," said Rakusin. "For us, there are two general types of brush categories. One is the stock or standard type of brush and the others are custom brushes."
The Company, established in 1951 by founder Don Gordon, it is now made up of twelve brands, including J.B. Ward and Milwaukee Dustless Brush, having origins dating back to 1855 and 1897. While other manufacturers have consolidated, Gordon Brush® has grown into numerous markets through acquisitions, expanding its reach across many industries including aerospace, medical, military, pharmaceutical, electronics and more. "We generally make two acquisitions a year," said Rakusin. "We acquire companies whose ownership is ready to retire and that fits well with our product line. Over time, this has expanded the depth and breadth of our product line and has helped us acquire new customers."
"When I became president, we had 22 workers and a 15,000 square foot facility. Now, we're at almost 200 team members manufacturing in a total of 250,000 square feet. This expansive manufacturing capacity, coupled with state-of-the-art robotic equipment and fine-tuned assembly capabilities, allow for fast turnaround times. We can offer same-day shipping on over 3,500 standard types of brushes and can sometimes deliver specialty and custom brushes in one business day or less," said Rakusin.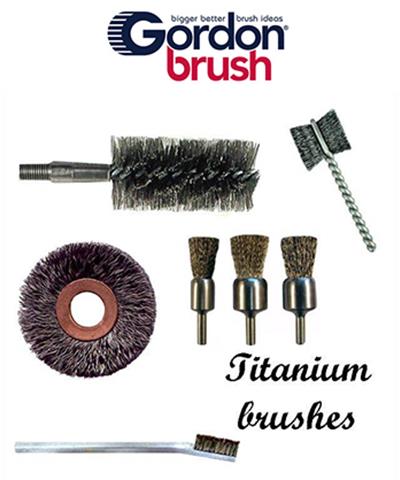 "Our facility combines both modern automated and semi-automated equipment that can help us produce 50,000 to 1,000,000 pieces a day. One of the things that separates us from our competitors is that we can make more than 20,000 brushes a day with one operator per shift. Yet, there are some brushes which need to be done by hand and requires an artisan aspect; for some of our specialty products", added Rakusin.
"Brush manufacturing is an art, so we often train employees with the skills needed to operate machinery as well as learning the skills to create products that need to be made by hand." One quote that Gordon Brush® uses that I love is, "This is America, we can do anything." We've used that for 25 years. That mentality allows us to make anything that somebody throws our way", further added Rakusin.
According to Rakusin, "competition from overseas is continually bombarding the market with lower cost products. On a daily basis, it feels as if we're in a battle against low-cost, knockoff, and counterfeit manufacturers. This is one of the biggest challenges facing not just Gordon Brush, but the entire industry." To combat this, Gordon Brush® takes great strides to showcase its products are "Made in America" and that the company's quality sets the standard by being ISO 9001-2015 certified.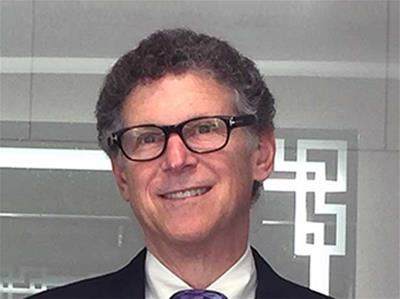 "In certain markets the competition is fierce," says Rakusin. "We go on a strategy that we manufacture a premium product that our customers can be proud of, will last a long time and that will do the job for which it's intended™. Cheaper products fall apart and a company may have to purchase the product many more times, which will become more expensive in the long-run. Even under these competitive threats, Gordon Brush® has been steadfast in its philosophy and commitment to manufacturing in the United States.
Companies that have done nothing to differentiate themselves -- besides price -- are the most vulnerable to the threat of lower-priced, foreign-made products; that's a no-win game. Instead, Gordon Brush® chooses to compete on value-added. By offering premier products with superior customer service, Gordon Brush® has grown and prospered in spite of the overseas threat. The Milwaukee Dustless motto: Innovative Products that Clean Better and Last Longer is a testament to this philosophy.
Gordon Brush® has never considered off-shore manufacturing to become more price competitive. Our American made products give us the ability to display our patriotism and pride and to create feelings of goodwill when our customers receive American-made items.
When considering off-shore manufacturing, the allure of international low-cost labor has to be balanced with loss of control, local customs challenges and costs. Product reliability, safety and compliance measures, less inventory/stock issues, and difficulties bringing a distinct company culture across the world, were all contributing factors against going off-shore. In addition, the cost of shipping and the ability to offer same day shipping on most stock brushes, were also major factors in keeping business here in the United States.
In spite of all of these issues, I was determined to build and grow my business in the United States by re-investing profits into the purchase of millions of dollars in manufacturing equipment and machinery. Pride in contributing to the American economy is near-and-dear to my heart. Moreover, and perhaps most importantly, are my valued, long-tenured, skilled employees. I have almost 200 employees, plus their families, for whom I am responsible. I tell them that Gordon Brush® is a great place to work and we are committed to enhancing their lives.
Gordon Brush® has been a long-time and vocal proponent for American manufacturing. We have put our money where our mouth is, as we have sponsored many not-for-profit organizations that promote American manufacturing and American made products; the list is too long name everyone. Because of the Company's passion and commitment to American manufacturing, in 2016, Gordon Brush® hosted House Majority Leader Steny Hoyer and local Congresswoman, Grace Napolitano. Gordon Brush® was recognized as the emblem of the Make It In America platform, sponsored by Mr. Hoyer in Congress. The Congresswoman also presented the Company with a Congressional Recognition certificate for the Company's dedication and continued efforts to making it in America.
Gordon Brush® was also the recipient of the 2018 MADE: In America Award. This prestigious and highly coveted award was presented to the Company at a ceremony in the Rotunda of the Rayburn building on Capitol Hill.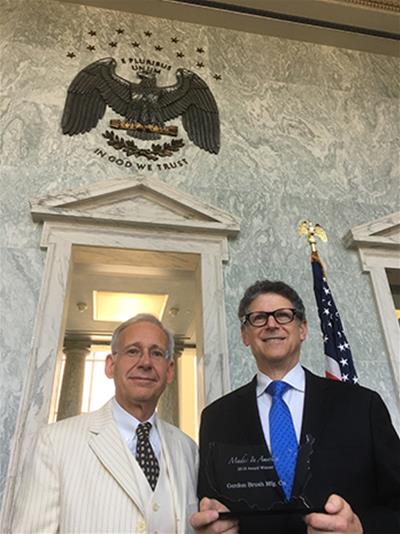 According to MADE: In America Chairman, James De Lorbe, "Gordon Brush is a truly singular company not only in its industry but in the United States. Ken Rakusin's leadership and track record in not only sustaining but growing a long-established company here in the United States, throughout a turbulent period of ever-increasing pressures to ship production overseas, represents a significant and exemplary contribution to our Nation deserving the highest order of recognition."
As part of this award, Gordon Brush® was the first in the Nation invited to "Tell Your American Story", a special exhibition and display, hosted by The Office of Trade Promotion at the Ronald Reagan International Trade Center in Washington, DC.
There are tremendous problems all over the world and the United States leads the world in providing support for the destitute. There are people in America who are hungry or out of work or can't afford health insurance. My priority is to want to help them first by supporting the local community. That means keeping my business here.
George W. Bush, the 43rd President of the United States, once said: "There is no limit to the greatness of America!". Ken Rakusin said: "There is no limit to the greatness of Gordon Brush®".
Gordon Brush®, supporting American manufacturing, one brush at a time: if a brush exists, we have it…if it doesn't, we'll will make it!
By Alan Schechter, Gordon Brush
For more information about Gordon Brush and its range of products, please click the company name link below: