Gordon Brush Recognized As a "Featured Business" in the City of Industry
---
City of Industry Shines "Business Spotlight" on Gordon Brush
---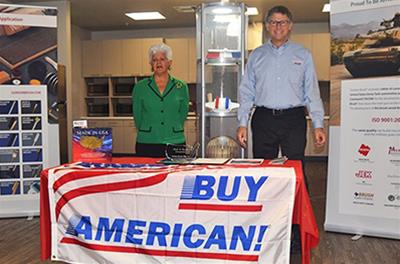 Gordon Brush was recognized as a "Featured Business" by Industry Business Council. The Council shone its "Business Spotlight" on Gordon Brush for its commitment to keeping its manufacturing in the City of Industry.
"I am truly honored to receive this recognition from the City of Industry," said Ken Rakusin, president & CEO, Gordon Brush.
Gordon Brush is Proud To Be An American Manufacturer™. "I made a commitment to build and grow my business in this city because contributing to the American economy is near-and-dear to my heart", further proclaimed Rakusin. "Moreover and perhaps most importantly, added Rakusin, are my over 200 valued, long-tenured, skilled employees and their families, most of which live in or adjacent to Industry.
For more information, please click the company name link below where you will find full contact details and website: