Gordon Brush Receives a Letter of Commendation from the United States Army
---
CEO, Ken Rakusin, leads the company into his 30th year
---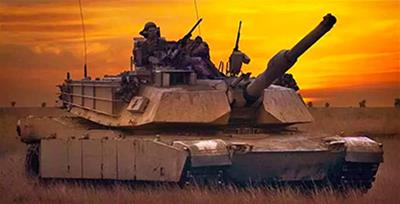 The United States Army Tank-automotive and Armaments Command (TACOM) commends Gordon Brush for the development of a "Chamber Brush" that cleans the main gun on the Abrams Tank, saving the Army $1.5 billion.
The Army's Director of Operations and Security Assistance, Integrated Logistic Support Center-TACOM said: "TACOM would like to express our sincere gratitude for your excellent work in supporting our warfighters in their efforts in the Middle East. Your efforts have a positive impact in our fight for a democracy in the Middle East and the safe return of our warfighters. Again, thank you for your tremendous support to the United States Army."
"I am truly honored to receive this commendation from the United States Army," said Ken Rakusin, president & CEO, Gordon Brush.
Gordon Brush is Proud To Be An American Manufacturer™ and to support our brave soldiers fighting for freedom, justice, and democracy on the world stage.
"Our American made products give us the ability to display our patriotism and pride and to create feelings of goodwill when our customers receive American-made items," added Rakusin.

For more information about Gordon Brush, please click the company name link below: