Gordon Brush Mfg Co - The Leader in Custom Brush Manufacturing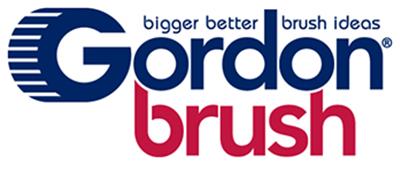 Since 1951, Gordon Brush Mfg. Co., Inc. has manufactured over 17,000 specialty, custom and standard brushes for industrial and consumer use. In addition to over 2,000 stock (standard) brushes available for same day shipment, the Company has made unique brushes for a vast array of companies and industries.
Gordon Brush® has made brushes for the United States Army to clean the main gun on the Abrams tanks, saving the Department of Defense over $1.5 billion. The Company also has made brushes that were used on the space shuttle, the lunar module, and brushes to clean the guidance system and guns on the Apache helicopter. Gordon Brush® has manufactured brushes that grow microorganisms used as alternative energy sources; that are used by the FBI for fingerprinting crimes scenes; and for complex circuit boards in the computer industry. Gordon Brush's patented Seat Sweep® stadium sweepers, are changing the way America cleans its greatest sports stadiums and theatre chains.
"Gordon Brush® has spent millions of dollars on equipment in order to make custom brushes in as little as three to four weeks. None of our competitors can provide as rapid a turn-around as Gordon Brush®", noted Ken Rakusin, President and CEO of Gordon Brush. "We love making brushes that we have never made before. Gordon Brush® is truly living up to motto", proudly noted Rakusin, "If a brush exists, we have it... if it doesn't, we'll make it!"
For more information about Gordon Brush and its capabilities, please click the company name link below: