Rugged Cleaning Products to Aid in the Coronavirus Pandemic from Gordon Brush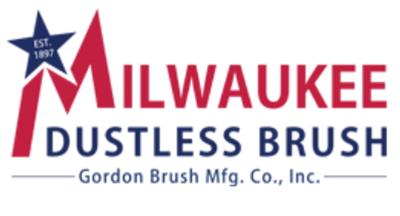 The Coronavirus pandemic has caused the world to rethink its cleaning processes. Cursory or marginal cleaning is no longer satisfactory to protect the health and well-being of co-workers and family members. In this contagious environment, more than ever, it is necessary to maintain a clean floor, bathroom, counter or working surface with products that are built to last.
Milwaukee Dustless cleaning tools: The standard of the janitorial industry since 1897
The Speed Sweep® line of thin profile, heavy duty floor brooms come in a variety of sizes and filling materials, set in their unique, steel-backed frame and with an adjustable external socket.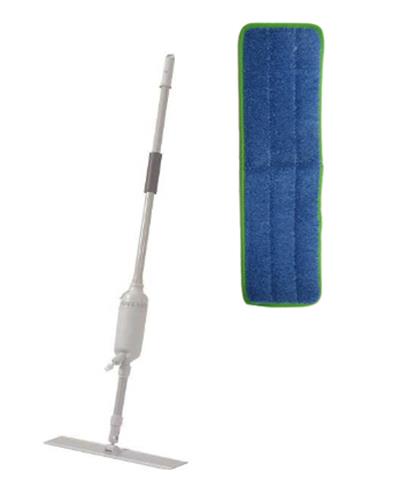 The eMOP™ is a fully pressurized spray mop, accompanied by a washable microfiber "wet" pad that is attached by Velcro to the bottom of the eMOP's footpad. This provides the cleaning staff with a fully self-contained dispensing mop system.
The eMOP™ reduces the economic cost as well as the liabilities and the environmental concerns (including having wet floors and the re-application of contaminated water) associated with the traditional wringer bucket and string mop systems. This makes the eMOP™ perfect for heavy traffic areas such as airports, lobbies, restaurants, hospitals, nursing homes and more.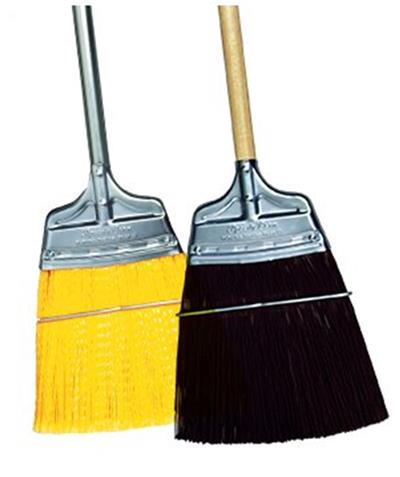 The Speedy Corn® upright brooms are an alternative to push floor brooms and are great for a variety of uses including kitchens and large open areas. The stiff polypropylene bristles can be used wet or dry.
Wet floors are a major source of contamination. Milwaukee Dustless Brush has this situation covered too with its line of squeegees. The Speed Squeegy® line comes in a variety of sizes, frame materials, blade materials and shapes. Heavy duty polypropylene-filled counter dusters and a variety of heavy-duty scrubbers, utility brushes, bowl and tank brushes, kitchen cleaning brushes and a grout brush can be used for floors and other surfaces.

"Metal Free" tube brushes are great for use in laboratories, hospitals, food service and wherever a wire brush cannot be used to clean a surface due to potential surface damage or wire shaving contamination.
Be proactive in your choice of cleaning tools purchased. Buy the best from one of the oldest American manufacturers of janitorial cleaning tools; for 123 years, Milwaukee Dustless Brush/Gordon Brush®
"If a brush exists, we have it…. If it doesn't, we'll make it!"