At-Home Entertaining Makes a Comeback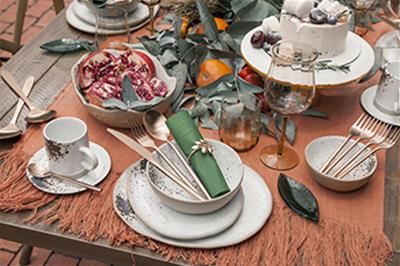 Gone are the days of drive-by birthday parades, virtual watch parties and holiday celebrations on Zoom. With 2023 well underway, at-home entertaining is staging a major comeback.
That's thanks in part to COVID-19 fears subsiding in more parts of the world, causing many people to look for ways to reconnect with friends and family in person. But it's also a result of higher prices at restaurants and entertainment venues. There's also the fact that many people are looking for ways to use some of the cooking skills they learned during the pandemic.
"While a lot of home and housewares buying during the pandemic was for personal and family use, now it's shifting to things that are meant to be seen and shared with all manner of loved ones," says Leana Salamah, IHA vice president, marketing.
That's why at-home entertaining will be the focus of the Trending Today preview event at The Inspired Home Show 2023.
A New Era for Entertaining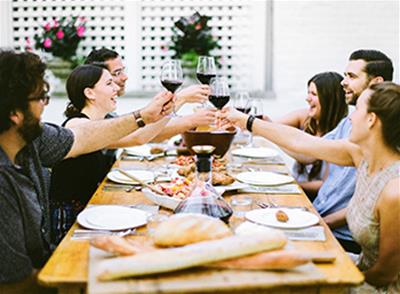 While COVID-19 concerns still linger, many people recognize the toll the last few years have taken and are hungry to reconnect with friends and family.
"Overall, consumers are recognizing that their mental wellness is as important, if not more important, than physical health," says Salamah. "After everything we've been through in the last few years, many of us are seeking meaningful connections and experiences."
That being said, pandemic-era shutdowns have influenced the way we entertain.
Citing the coastal grandmother trend that exploded on TikTok last summer, at-home entertaining influencer Elizabeth Van Lierde (@thecollegehousewife) says people are still looking for some of the simplicity of a pandemic lifestyle.
"A lot of people leaned into the cozy life (during the pandemic)," says Van Lierde. "So, it makes sense that we're now embracing an entertaining vibe that is comfy and cozy, even while trying to make it a little more elevated and sophisticated."
Van Lierde says many DIY trends that emerged during the pandemic are also fueling at-home entertaining these days including craft cocktails, mocktails or non-alcoholic mixed drinks, and make-your-own pizzas.
"I also love the concept of a tapas-style meal, or even just appetizers," Van Lierde comments. "When you dip and share, it's not very formal but it feels very intentional."
That's a good thing as many consumers today are conscious of their time and energy and are seeking meaningful, intentional experiences. That's also why at-home gatherings may be smaller or more intimate than in the past.
Even if gatherings are smaller, that doesn't mean they'll be ordinary.
Progressive Grocer magazine is predicting holiday gatherings in 2023 will feature more daring flavors and ingredients, as many shoppers improved their cooking skills during the pandemic and got a chance to experiment with different recipes and presentations.
In Colombia, Andrea Freydell, chief growth officer of The Ambiente Group, says increased use of social media has contributed to a fast evolution in at-home entertaining trends. "We've seen a spike in influencers – and everyday individuals as well – showing off home trends and elaborate set-ups on a regular basis," she says.
Not Just Tableware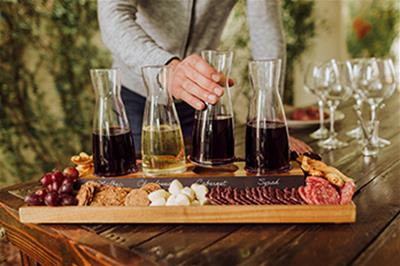 To be certain, successful at-home entertaining involves not only items that help prepare food, such as cookware, bakeware, kitchen electrics and gadgets, but also includes items that enhance the presentation of the home and meal, including tableware, glassware, barware, bar accessories, textiles and décor. It may involve outdoor living products and is also supported by cleaning and organization products.
Anne Kong, gia Expert Juror and spatial experience design professor and program coordinator at the Fashion Institute of Technology, advises retailers to make these connections with their in-store marketing and merchandising. It's a great opportunity to tell a story about all of what goes into a successful at-home gathering, she points out.
Just before the pandemic, KitchenShop in Romania started adding cleaning and organization products to its selection of kitchenware and cookware products. "This range is selling well, and it closes the circle," says Evelina Morar, Kitchenshop's deputy manager.
Effects of Inflation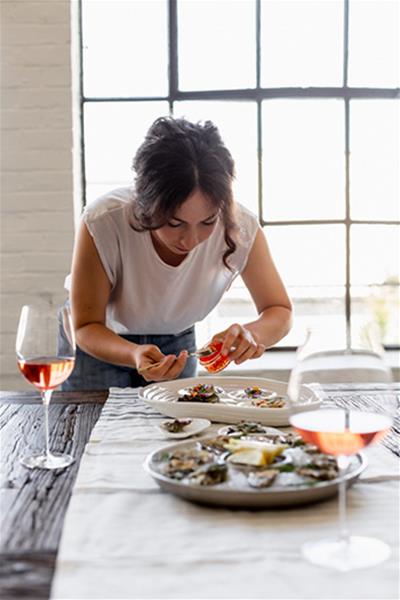 While inflation is affecting prices at both grocery stores and restaurants, the typical away-from-home eating occasion still costs 3.4 times more than in-home food sourced from retail, according to Information Resources, Inc. and The NPD Group.
In fact, The NPD Group predicts that consumers will manage the impact of inflation by cooking, eating and entertaining more at home—similar to how they managed the pandemic.
"Rising inflation will definitely be a reason for home cooking and spending more time at home," agrees KitchenShop's Morar.
Some consumers may respond to inflation by buying less expensive home and housewares products, while others may look for better quality, durable products that will last a long time.
Retail Opportunities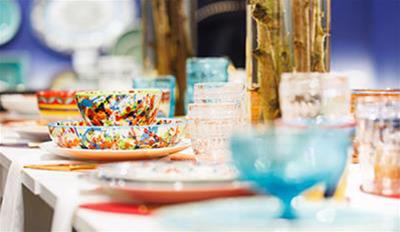 Some of the reasons behind the at-home entertaining trend are very emotional, and some are very practical.
"The emotional connection (a retailer makes should) begin with a sensory experience; it should envelope a consumer like a great movie, show or stage performance," says Kong. "But the store must know its audience and speak to them clearly. Utilize themes that embrace the reasons for gathering."
On the other hand, if a region or store's target market is particularly feeling the pinch of inflation, retailers should speak to that reality and "be there" for their customers.
Ambiente Living (homewares lifestyle store by the Ambiente Group in Colombia) took a page from all the at-home entertaining posts it was seeing on social media and launched its own online mini-series with ideas on how to host successful and creative gatherings.
As a result, "we've seen much greater engagement on our social media channels, and the open rate on our emails has shot up to almost 70 percent," says Ambiente's Freydell. "Clients have responded positively by requesting even more content around at-home entertaining."
Retail Tips
Visual merchandising expert Anne Kong – spatial experience design professor and program coordinator at the Fashion Institute of Technology – shared this advice for retailers looking to create in-store campaigns to capitalize on the surge in at-home entertaining:
An in-store campaign begins outside the store. Consider colorful flags, banners or awnings, exterior store lighting, a building wrap if budget allows, entryway floor graphics and a compelling window display. (Be creative here: Maybe mannequins – something unexpected – are gathered around a table. You could also use hats to represent guests in attendance. Or what about a giant tree branch strewn with carnival lights above the table to set the mood?)
Upon entering the store, the consumer must see and feel the energy of the promotion. In-store signage with logo and imagery should direct the shopper to the area where the promotion is held. Music is crucial. Don't underestimate the power of scents, especially herbs.
Once in the promotional area, the scene needs to be set like a theater stage. The displays should stop you in their tracks. The merchandising should be abundant and uplifting. Lighting, florals and backgrounds should be dramatic. Shoppers should be able to find products quickly.
Trending Today Preview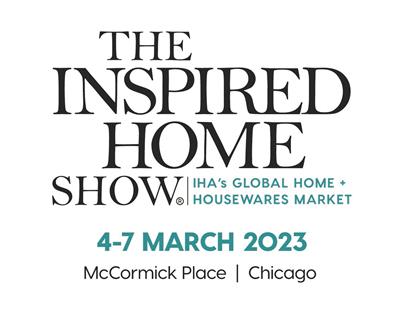 A special event at The Inspired Home Show 2023, featuring the full range of home and housewares products that support at-home entertaining
Saturday, March 4
8:00-10:00 am
South Building, Room S100/Grand Ballroom
McCormick Place
Open exclusively to buyers and news media
Runs concurrently with the New Exhibitor Preview
Article by Rachel Crippin Clark | The Inspired Home Show/INSPIRED. magazine.