IHA Announces Finalists for Global Innovation Awards (gia) for Product Design
14 Categories, 70 Finalists Named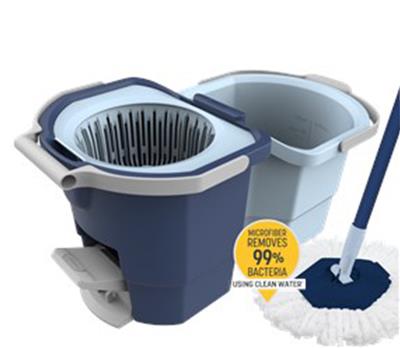 The 70 finalists in the IHA Global Innovations Awards (gia) for product design have been announced by the International Housewares Association. Global honorees in each of 14 categories will be announced in during the invitation-only gia dinner Saturday, March 4 during The Inspired Home Show 2023, IHA's Global Home + Housewares Market, at Chicago's McCormick Place Complex.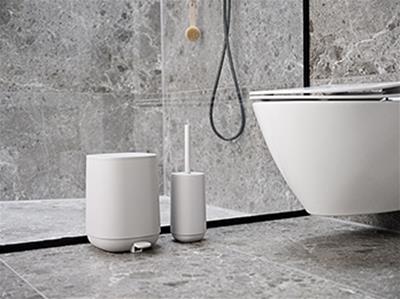 Entries were judged by a panel of industry experts and news media. The finalists and global honorees will be on display in a new exhibit in the Hall of Global Product Design in the Grand Concourse Lobby of the North Building as well as in the New Product Showcases located in the Buyers Club in each Show building. The Inspired Home Show opens at 10 a.m. on March 4 and runs through 3 p.m. March 7.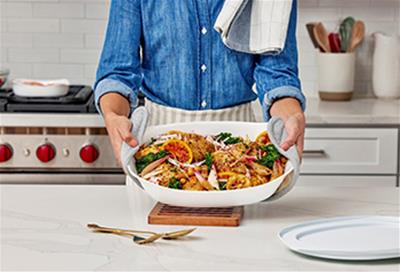 "Congratulations to all of the finalists for an IHA Global Innovation Award for Excellence in Product Design," said Derek Miller, IHA president & CEO. "Product innovation is the engine that keeps the home + housewares industry vibrant and profitable. It is our pleasure to honor the brands and designers that continue to push the envelope and delight both buyers and consumers."
The gia product design finalists are:
Bath & Personal Care
F&H Group A/S
Zone Denmark - TIME Bath series
Jobar International, Inc.
Clear View Digital Scale
Moso Natural
Natural Scent-Free Bathroom Spray
Prospera Corp.
RF 5 in 1 EMS Micro Current LED Light Anti Aging Massage Device
Stasher
Everyday Beauty Bag
Cleaning
Bradshaw Home
Casabella Clean Water Spin Mop
Bradshaw Home
Evercare Duo Pet Hair & Lint Remover
simplehuman
14-oz sensor pump with caddy
simplehuman
paper towel pump
The Procter & Gamble Co
Bloom Planter
Cook & Bakeware
Clipper Corp.
Viking Contemporary Copper 4-Ply 9 Piece Cookware Set
Gourmet Kitchen Works LLC
Genetti Fan Lid
Hestan Culinary
Hestan OvenBond 5pc Set
Newell Brands
Rubbermaid® DuraLite™ Bakeware
The Cookware Co (USA) LLC
GreenPan GP5 Stainless Steel Collection
Home Décor & Gifts
Be Home
Pali Recycled Leather Floor Basket
F&H Group A/S
Zone Denmark - INU Vases
Innovative Fountains, Inc.
noBrn-Sustainable Luxury Home Fragrance™
TV Productions, Inc.
The Doorhickey
Wrap-It Storage
MagSnap - Magnetic Snap Wristband
Home Organization & Storage
Brabantia USA
Bo Trash Can Hi, 1.8 Gallon
Freshlink Product
Development, LLC
Expandable + Adjustable Utensil Organizer
dba PREPARA
Grand Fusion Housewares, Inc.
Roll-Up Drying Rack with Collapsing Utensil Holder
Polder Products, LLC
Handle-It™ Storage Canisters
YouCopia
StoraRoll™ Food Wrap Dispenser
Household & Home Electrics
BeiAng Air Tech Ltd.
Airdog MOI Mist Free Evaporative Humidifier
Crane USA, Inc.
Cool Mist Collapsible Humidifier
Iris USA, Inc.
360 Degree Stand Fan
Roborock (HK) Limited
S8 Pro Ultra
Zafferano America
Theta Lamp
Kitchen Electrics
Lomi
Smart Waste Appliance
StoreBound
Dash Digital Turbo Hand Mixer
The Cookware Co (USA), LLC
GreenPan Premiere XL Smoke-Less Grill & Griddle
Kitchen Hand Tools & Cutlery
Evriholder Products, LLC
Bag Preservers
Gourmet Easy
Fine and Coarse Garlic Press
Gourmet Kitchen Works LLC
GEFU Four Way Grater VCUT with adjustable slice
Pro4uk Ltd
POPit Jar Opener
Kitchenware
OXO
OXO Good Grips 8-Piece Refrigerator Organization Set
Progressive Int'l Corp.
Prepworks Valencia EZ Juice
That Inventions
ChillTHAT Platter
Luggage, Travel Goods + Accessories
FLYYPOD
FLYYPOD® SLEEP POD
Matador
Globerider45 Travel Pack
Pang Wangle
Bug Repellent
Tranquil Blanket with Insect Shield® Repellent Technology
Pet Products
Dexas International, Ltd.
Snack & Distract Licking Mat
License-Way
SimplyCare Litterbox
Neater Pet Brands
FurDozer X6 Pet Hair Remover
Paikka
PAIKKA Cool Bowl
Trinity
TRINITY 20 Litter Box Enclosure End Table w Drawer
Smart Home Products
Chefman
CHEF iQ Smart Thermometer™
CookingPal Ltd.
Pronto and Alto by CookingPal
Growgreen Limited
aspara® Stylist Lite Smart Grower – Art Series
Hamilton Housewares P. Ltd
Milton Smart Range
Sustainable Products
Brabantia USA
Sort & Go Stackable Bin
LARQ, Inc.
LARQ Bottle Filtered
Loopy Products
Sustainable Coffee Mug - Made with Waste from Coffee Manufacturing
Magisso North America
KONNA Fly Trap
The Freshglow Co.
FRESHPAPER Pick-A-Size Produce Saver Sheets
Tabletop
Freshlink Product
Zip Lip Salt Pig
Development, LLC dba PREPARA
madesmart
Dipware Appetizer Tray
Sempli
Monti-Mini Decanter + Monti-Rosso
United Sales & Marketing Inc.
Re-Gen Ontario collection
VIVA Scandinavia
The Peaks Glass Set of 4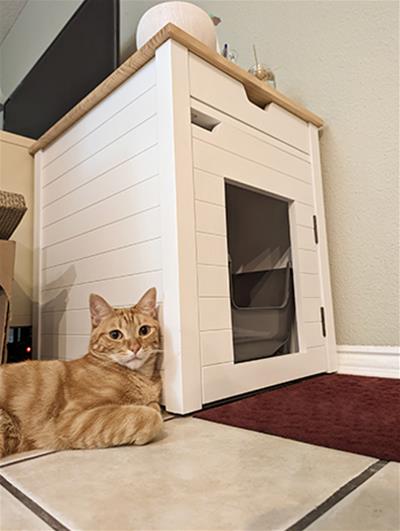 The judging panel for the annual IHA Global Innovation Awards (gia) included housewares buyers from retailers including Ace Hardware, Albertsons, Artichoke, The Container Store, The Cook's Warehouse, Dreamscape, Event Network, Giant Eagle, HTI Buying Group, In the Kitchen, JCPenney, Kitchen Shop, Lekka Retail Concepts, Leon & Lulu, National Building Museum, Nebraska Furniture Mart, Pampered Chef, Quality Products, Sign of the Bear, Toque Blanche and Yestis. Other judges included consumer editors, bloggers and many distinguished industry designers.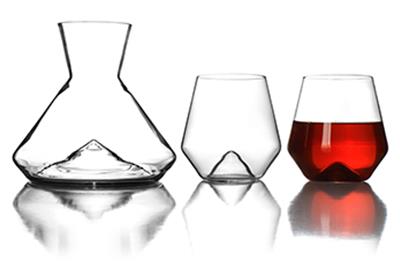 The Inspired Home Show, IHA's global home + housewares marketplace, will be held March 4-7 at Chicago's McCormick Place Complex. For more information about the 2023 Show and to register for a Show badge, please visit
TheInspiredHomeShow.com/register
.