The Inspired Home Show 2021: Reconnecting the Industry Around Innovation and Inspiration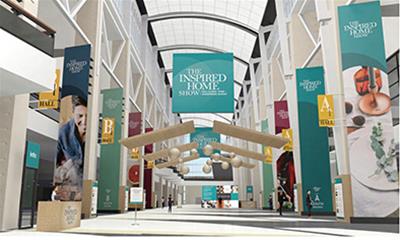 Today's consumers want homes that reflect their personality, so retailers must inspire lifestyles. With that in mind, the International Home + Housewares Show has been reimagined as The Inspired Home Show – with new features and experiences added that will help retailers capture their customers' imagination and earn their loyalty.
The Show name change is part of the International Housewares Association's expansion of The Inspired Home platform, which was created to align with consumer trends shifting from functional home design to aspirational lifestyle development. Consumers drive retail purchases and their lifestyles drive the things they buy. Design and function are no longer the sole reasons people purchase housewares products.
IHA remains committed to providing a
world-class, trade-only Show
while increasing the industry's engagement with the consumer through connections with social influencers. These efforts will come together during The Inspired Home Show, which has been reimagined with a focus on lifestyle, helping both exhibitors and retailers reach the ultimate decision maker – the consumer.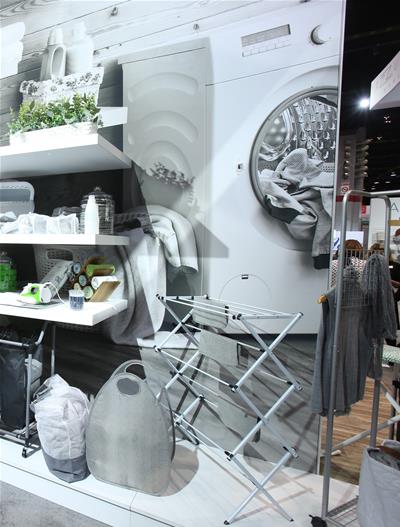 The Inspired Home Show will maintain all relevant aspects of the International Home + Housewares Show, featuring a diverse assortment of products showcased in five Expos: Dine + Décor featuring tabletop, cookware, bakeware and home décor; Clean + Contain featuring cleaning, organization and clothing care items; Wired + Well featuring home, kitchen, health and personal care electrics; Discover Design featuring design-driven products from all Show categories; and International Sourcing featuring value-priced products from China and Taiwan.
In addition, new elements are being introduced that help product suppliers and retailers meet the needs of the changing consumer marketplace, one in which consumers are seeking to develop their own aspirational lifestyles, fueled by digital connectivity and fulfilled in an omni-channel environment. The consumer sensibility will influence various aspects of the Show, including educational sessions, special displays and networking events.
Throughout the Show are curated displays providing insights on color and consumer trends, connected home and retail innovations – as well as displays helping buyers identify the newest and most innovative products in the industry.
Displays Highlighting Trends and Product Design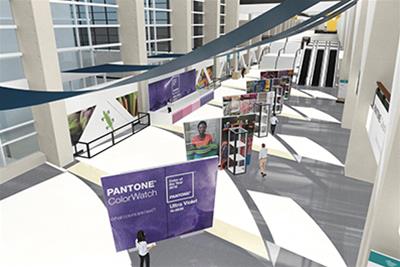 IHA Market Watch
As part of the annual IHA Market Watch report and keynote presentation, IHA will unveil this companion display that features products leading the way on emerging consumer trends.
Pantone ColorWatch, a special exhibit designed by Pantone, Inc., focuses on color palettes representing the strongest home furnishings trends for 2022. Each story includes the individual Pantone colors, philosophy behind the color palette and actual Show products illustrating each palette.
DISCOVER | design Gallery featuring a curated collection of the most elegantly and intelligently designed products from around the world. The museum-like gallery leads to the Discover | design Expo where buyers will find high-end, design-forward concepts from across product categories and around the globe, many being seen for the first time at The Inspired Home Show.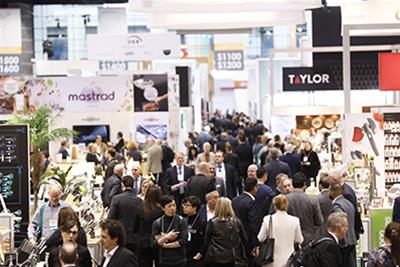 The 2021 Show will provide retailers with the latest developments in the smart home movement. The
IHA Smart Home pavilion
features exhibitors of smart home brands and connected products for the different areas of the home. More exhibitors with smart and connected products can be found throughout the Show, identified by special signage in their booths and listed in Housewares Connect 365.
The Inventors Corner will feature 60 exhibitors showcasing new housewares innovations and just-ready-for-market introductions. Adjacent to the Inventors Corner, the Inventors Revue will provide informative sessions addressing product development and marketing topics, as well as expert review panels for inventor product feedback.
IHA Global Innovation Awards (gia) for Product Design
The best-of-the-best new products for 2021. Hand-selected by an expert panel as the most innovative of the year, one finalist in each category will be named Global Honoree at the gia gala dinner on the first night of Show.
IHA Global Innovation Awards (gia) for Student Design
The next generation of product designers demonstrate their ideas and explain their concepts for the future of housewares.
Located inside the Buyers Clubs in each hall, the New Product Showcases feature hundreds of innovative, new products from each Show Expo. Buyers can scan products of interest and receive a printout with detailed information to visit booths onsite.
Displays to Inspire and Educate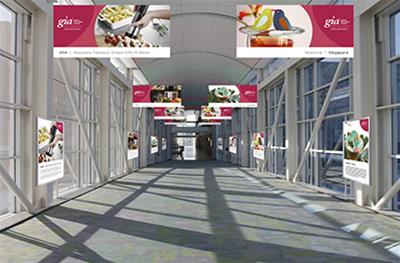 gia Retail Awards
display
Best practices from the world's most innovative home and housewares retailers: unique store design and branding ideas, examples of exquisite visual merchandising and creative displays that will
impart inspiration for setting your store apart.
New at the 2021 Show!
The in-store retail experience is reaching new levels. Interactive displays, augmented reality and experimental activities are playing a role in keeping consumers engaged in brick-and-mortar stores. New retail models are making it possible for emerging product developers to enter the market. You'll find these concepts on display at The Inspired Home Show, in the Hall of Global Innovation.
8ta – Retail as a concept with early-stage products
Smart Retail Experience – Ideas and technologies that enhance the in-store experience
Social Central offering Show attendees and exhibitors opportunities to meet with social media consultants on influencer and digital marketing.
Educational Programs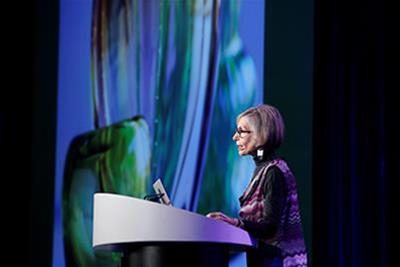 The educational sessions of the Show offer expert updates on key industry, consumer and lifestyle trends.
IHA Market Watch:IHA's look into marketplace dynamics and emerging trends
IHA reveals its annual IHA Market Watch report – highlighting the biggest consumer-driven trends that will impact the home and housewares industry in the next year along with implications for each individual product category.
Lee Eiseman of Pantone will again give two presentations: on Monday she reveals Pantone's 2022 color palettes in an engaging, highly visual program that demonstrates the strongest trends in color and styling families. In her Tuesday session Lee will further delve into the philosophy of color and how it affects retail and consumers' purchasing habits.
Tom Mirabile, IHA's and the industry's trend expert, discusses how the housewares industry and consumers are changing, and what to expect in the next year.
The Show's Innovation Theater will feature presentations on international lifestyle trends, consumer purchasing habits, design, retail best practices and more.
Value-Adding Events for Buyers
New Exhibitor Preview, held just before the Show opens on Saturday morning from 8 – 10 a.m., featuring 90 new-to-the-Show exhibitors.
Saturday, 7 August
Trending Today Preview, run concurrently with the New Exhibitor Preview. For 2021, the Trending Today Preview will focus on products that help consumers be "Healthy @ Home." The global pandemic has dramatically changed how we live, work and play, and while we look to the future, the lasting effects of how we live within our homes will likely change our living patterns and buying decisions.
Saturday, 7 August
Networking After Dark Reception is a Show party free of charge for all international Show visitors. Food, drinks, music and international networking.
Monday, 9 August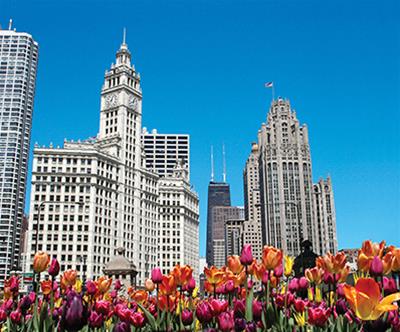 The
Chicago Retail Tour
allows international visitors experience first-hand leading retail stores in the Chicago area. The tour will begin with a complimentary continental breakfast and U.S. Retail overview. Throughout the day, the tour will visit some of the most exciting home + housewares retailers in suburban Chicago.
Wednesday, 11 August
Complimentary Buyer Services
Show entrance badges (pre-registration required)
Housewares Connect 365 online Show planner
Pre-Show guides and magazines with Show info, tips and inspiration
Convenient shuttle bus service from participating hotels
Complimentary buyers' lunch daily
Wi-Fi
International Business Center with meeting rooms
Buyers Clubs with new product showcases and refreshments
More information and updates on the Show, the exhibitors and the special events and services, as well as free online pre-registration is available at TheInspiredHomeShow.com.