Creativeworld 2017: In All Ways, the Sector's Number 1
Do-it-yourself trends from 344 exhibitors prove fascinating to 8,657 visitors
Complementary programme: focus on cross-sector issues for the retail and wholesale trades offers much added value for high-street retailers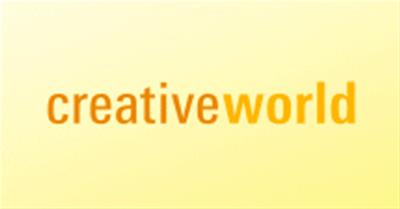 Innovations, new product ideas and sales concepts bring trade up to speed: the three international consumer-goods fairs Christmasworld, Paperworld and Creativeworld, as well as the new Floradecora order fair ended for 2,938 exhibitors from 63 countries (2016: 2,855*) with countless new contacts and well-filled order books. Over 85,400 trade visitors from 154 countries (2016: 82,097[1]) made their way to Frankfurt Fair and Exhibition Centre to place their orders for the coming season and cultivate important business relationships. Summing up the results of the fair, Detlef Braun, Member of the Executive Board of Messe Frankfurt, said: "Healthy growth of three percent in the number of exhibitors and a four percent increase on the visitor side confirms that our four consumer-goods fairs – Christmasworld, Floradecora, Paperworld and Creativeworld – represent the international hub for the worldwide trade".
Creativeworld continues upward growth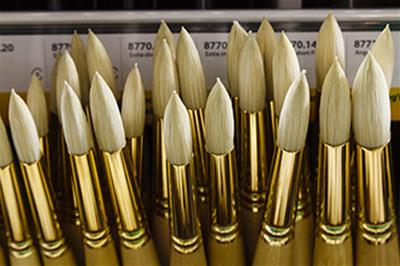 Creativeworld 2017 can boast the largest number of manufacturers and products in the history of the event. It is not only the 15 percent rise in the total number of 344 exhibitors from 37 countries that has continued to build its role as the sector's leading international trade fair. This fact is also impressively evidenced in the interest shown by the 8,657 trade visitors from 94 countries.** "Creativeworld is the platform for the national and international hobby, craft, creative and artists' requisites sectors. From our point of view, there is no alternative anywhere in the world," says Kirsten Rohde, Vice President Marketing, Marabu. For Andreas Helmis, Managing Director of Edding Vertrieb GmbH, too, the leading role enjoyed by Creativeworld is indisputable. "We have enlarged our presence, in order to increase our penetration into the creative hobbies segment and to establish our brand more extensively on the international scene. To that end, we were represented, this time, by double the number of people in the team and even this enlarged group had plenty to do throughout. We met all our objectives at Creativeworld completely."
That Creativeworld is the world's most important platform for business deals and orders in the creative hobbies, DIY handicrafts and artists' requisites sectors is reflected in the number of international exhibitors who take part. Companies from 37 nations (2016: 30) were represented in Frankfurt, where they came to promote themselves and their new products. Numerous companies take advantage of Creativeworld specifically as a starting point for launching their products on the market. This is confirmed by Gerlinde Karg, Chair and Executive Officer of the Manufacturers' Association of Hobbies and Creative Crafts (Herstellerverband Hobby-Kreativ e.V.): "It is here in Frankfurt that manufacturers' innovations are introduced for the first time. And this year there is a particularly large number of new products." From the Schmincke company, for example. "We get our new products ready in time for the show – that way we can present our artists' colours to a broad international audience. At no other event can you find such broad international participation as here. We already had people contacting us from 36 different countries before the show began," says CEO Nils Knappe. More than 60 percent of the visitors travelled to Frankfurt am Main from 94 other countries - a real boost to export opportunities for the exhibitors. This international participation is something that Dr. Florian Hawranek, Managing Director and Owner of C.Kreul, also appreciates: "Creativeworld is the most important trade fair that we attend. We get an opportunity to see all our international customers here." For Martin Erler, Managing Director of Efco, Frankfurt is the unchallenged international location: "Customers come from as far afield as Canada and Cyprus, America and Kuwait - from all corners of the globe. Creativeworld is the only truly international trade fair in our sector."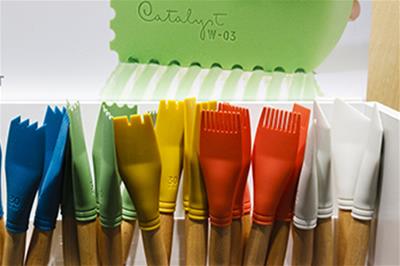 The top five visitor nations were France, the Netherlands, Spain, Great Britain and Italy. More specialist wholesalers and retailers came from these five countries this year, too. In addition, Creativeworld recorded increased visitor numbers from Belgium, Poland, Sweden, Australia, Denmark and North America.
The positive mood in Halls 4.1 and 4.2 at Creativeworld is also reflected in the levels of satisfaction amongst exhibitors. 80 percent of the exhibiting companies in the Creativeworld halls were satisfied or even extremely satisfied with the degree to which they had achieved their targets and had made contact with their target visitor groups. "We are really delighted. Creativeworld is like a shop window on the world for us. Visiting the fair once a year is extremely important, not least to see, too, what is going on in the sector in general," says Ellen Jacoby, Creative Director at Rico Design.
Yet these results are topped by the figures for the visitors. According to the visitor survey, as many as 91 percent of the wholesalers and retailers were satisfied or extremely satisfied with Creativeworld. Of the trade visitors attending the show, the largest proportion came from the retail trade, but there were also more visitors from the wholesale segment placing orders at Creativeworld. This latter group increased in size by six percentage points as against the previous year. Also, clearly improved is the quality of the visitors: 75 percent of all the trade visitors are in managerial positions and, hence, bring with them a level of responsibility for purchasing decisions. The buyers are mostly interested in products from the hobby and DIY-handicraft segments (58 percent). But graphics materials and artists' requisites (36 percent) were also extremely popular, as were handicrafts and creative textile design (32 percent).
Creativeworld Focus: issues for the high-street retail trade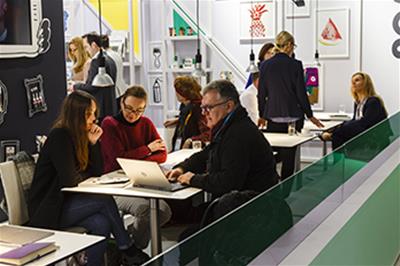 "The largest group of trade visitors at Creativeworld comes from the retail sector. This year, therefore, we focused our complementary programme on topics that are important for high-street retailers," says Michael Reichhold, Head of Creativeworld. Specifically in times of online shopping, targeted communication with and approaches to the customer are particularly important. Numerous lectures, including 'Encouraging customer loyalty – Report on experience in the world of handicrafts' and the discussion session entitled 'The future of retail – retail in the future' provided useful tips and pointed to possible ways, in which the retail trade can position itself to ensure that it remains competitive. This is the way, it is suggested, to bring customers back in increased numbers to town centres and into specialist retail shops.
Absolutely imperative, moreover, is an effective shop-window display, since this represents the initial contact with potential customers. "How better to begin to get a grasp of this topic than with the first German Visual Merchandising Championship. We organised this championship in cooperation with talent sponsors WorldSkills Germany e.V. and the European Association of Visual Marketing / Merchandising (VMM)," says Reichhold. Altogether six talented young window dressers competed against one another and spent four days sketching designs, sawing and building, making and decorating. In the end, there emerged six impressive shop windows to be viewed, which gave visitors from the high-street retail trade plenty of ideas for dressing their own shop windows. The competition was won by Ronja Pfeiffer from Modehaus Reischmann in Kempten. She will now form the German national Visual Merchandising Skills team, along with Melvin Suckow (2nd place) from Karstadt in Berlin and Annalina Väth (3rd place) from satis&fy in Frankfurt and they will train together in preparation for the World Championships in Abu Dhabi in October 2017.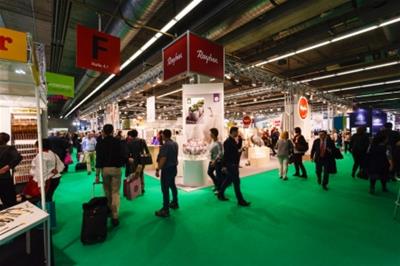 Exhibitors like Stephan Rayher also suggested, to the trade visitors who visited them, numerous possibilities for targeted customer communication: "Interest in all things creative amongst consumers continues to increase. Wherever we see a professional presentation, the consumer's interest increases. That's why we now offer our customers a complete 100 % solution: from sales material and advertising materials such as flyers, posters, banners and online content to decoration. We still have to convince some customers, but we can already see it working." Rather than going into too much detail about individual products, this year, Colart concentrated more on overall concepts. "We focused on presenting the brand in an exciting atmosphere and in an appealing light. In so doing, we want to help our retailers, too, and show how they can present the products," explains Sophia Olver, Global Communications Officer at Colart.
Workshops, Trend Show and the Creative Impulse Award bring life and variety to Creativeworld
Creativeworld is both a cradle of innovation and a business platform, at one and the same time. Almost all exhibitors had hands-on activities and product demonstrations on their stands. And there was also a broad spectrum of creative workshops on offer in the Creativeworld Forum. "The life's blood of Creativeworld is the very varied programme of events that we have developed in conjunction with our exhibitors. The visitors – all trade professionals – not only wanted to see the latest products; they were keen to have a go with them and test them out. And they were keen to try out the new trends for themselves and discuss issues that relate to their sector," says Michael Reichhold. DIY icon and TV presenter Martina Lammel not only provided a guide to the Programme of the Creativeworld Forum, she offered a workshop herself where she explored, with the participants, the latest trends in jewellery making. In addition, other trends were to be seen on stage, including hand-lettering, working with soap and some stylish wrapping ideas for gifts.
Numerous graffiti artists assembled at Creativeworld, representing the new trend in Street Art. And it was not only finished works of art that were on show. There were, at the same time, presentations of the most diverse materials that can be used to create street art. Street art offers specialist retailers a huge opportunity to appeal to new target groups and to extend their selections even further.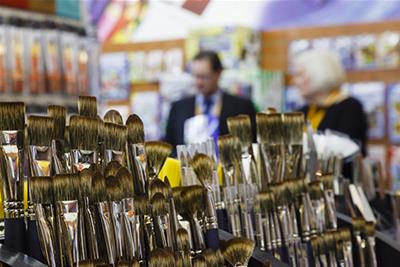 The Creative Impulse Award is a perennial feature at Creativeworld and the most important award worldwide in the hobby, DIY-handicrafts and artists' requisites sector. It was presented, for what was already the 12th time, on 28 January 2017. A total of 70 products were entered in the competition for this coveted prize, sponsored by Messe Frankfurt in collaboration with the bit-Verlag publishing house. The Creative Product of the Year award went to efco creative with their 'Wood Veneer Fabric': winners of the Creative Tool of the Year award were Fiskars with their 'Fabric Circle Cutter'; the best Complete Set of the Year was submitted by Folia with their 'Christmas Train Advent Calendar' and Creative Book of the Year was awarded to the Christophorus Verlag publishing house for their 'Sewing with SnipPap'.
When it comes to trends for next season and keeping up with what is going on in the sector, the first port of call at Creativeworld has to be the Creativeworld Trend Show. The new season's trends were identified under the headings of 'whimsy', 'thoughtful' and 'imperfect'. Developed by the bora.herke.palmisano Trend Bureau at the behest of Messe Frankfurt and displayed in Hall 4.1, a dedicated workstation invited visitors to experiment with the latest trends themselves. For retailers, this is an ideal opportunity to take some ideas and suggestions away with them and then to try them out later in their own shop environments: either to help with advising customers on the new, fashionable materials and handicraft techniques or to help with presenting products and decorating the sales area.
Trends for 2017: colouring-in, hand-lettering, modelling clay of all kinds and all of it soft pastel shades
The faster and more efficient everyday life becomes through digitalisation, the greater the need for a relaxing compensatory activity. It has long since no longer been about achieving a technically perfect result, as the Trend Bureau bora.herke.palmisano demonstrate with their 'imperfect' theme. It is much more about the creative process, the pleasure in one's own creativity and the joy of a result that turns out to be 'different' and 'individual'.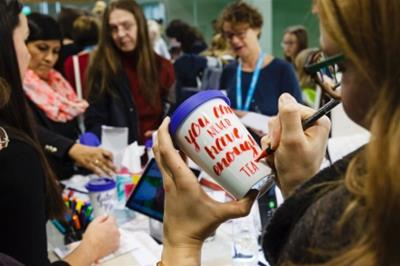 Anyone looking around Creativeworld in 2017 could hardly have avoided noticing that pastel is the colourway of the moment. Be it soft rose-pinks, light greens or milky shades of blue, most materials are available in friendly, modern pastel colours. This is often in combination with vintage patterns and motifs, or with metal foil as an enhancement. And there are a host of fresh, playful motifs to accompany this trend, from graphic triangles and ice-cream cones to butterflies, cacti and pineapples. And when talking of motifs, we must not forget to mention that squirrels and flamingos lead the trend, as far as animals for the new handicrafts season are concerned. One of the major trends, this year, is all about modelling things with your hands. Either with silky-light modelling clay, foam effects, or super-soft, self-curing or moulding concrete.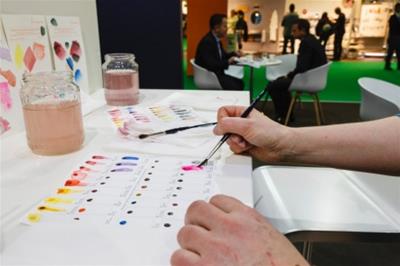 Drawing and colouring in, tangling and doodling – drawing lines and filling them in continues to be a very popular way of relaxing. Hand-lettering has been a successful addition here. Pens and pencils, kits and books enable customers to experience the joy of the free-flowing script. And there are other areas, too, where writing and lettering are creating something of a stir. Pens, markers and paints that can be used on all kinds of surface and with which, above all, you can personalise porcelain, glass and plastic. Glass and transparent plastic are used for screw-top jars and vases for table decoration, or to hang up cut flowers and plants. Moreover, natural materials such as cork fabric, vegan leather and hemp continue to be on trend. New additions are cross-over materials such as cork leather and wood veneer fabric.
Next events:
As in the past, the quartet of consumer-goods fairs will be held around the last Saturday in January:
Christmasworld: 26 to 30 January 2018
Floradecora: 26 to 29 January 2018
Paperworld and Creativeworld: 27 to 30 January 2018